Pak hands over dossier on India's interference to UN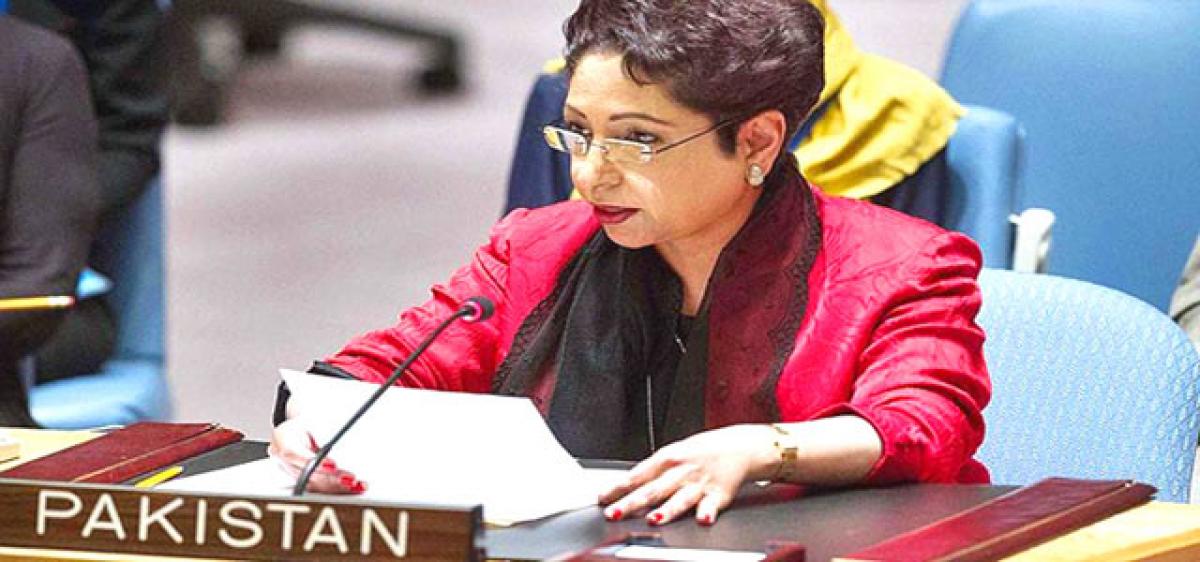 Highlights
Guterres\' spokesperson Stephane Dujarric said that the meeting was held at the request of the Pakistani envoy. When asked about what was discussed in the meeting, which took place at around noon, he said he did not have \"any indication\" of what was discussed in the meeting.  \"The dossier contains additional information and proof of Indian/RAW interference in Pakistan and involvement in terrorism p
United Nations: Pakistan has handed over a dossier on India's alleged "interference" in the country to new UN Secretary-General Antonio Guterres and asked the world body to play a role in "restraining" India from such activities.Pakistan's Permanent Representative to the UN Ambassador Maleeha Lodhi delivered the dossier on "India's interference and terrorism in Pakistan" in a meeting with the UN chief here on Friday along with a letter from the Prime Minister's Adviser on Foreign Affairs Sartaj Aziz.
Guterres' spokesperson Stephane Dujarric said that the meeting was held at the request of the Pakistani envoy. When asked about what was discussed in the meeting, which took place at around noon, he said he did not have "any indication" of what was discussed in the meeting. "The dossier contains additional information and proof of Indian/RAW interference in Pakistan and involvement in terrorism particularly in Balochistan, FATA and Karachi.
This is a follow up to the three dossiers, which were shared with the United Nations in October 2015," the Pakistan Foreign Office said in a statement in Islamabad.In the covering letter sent with the dossier, Aziz claimed that the arrest of "Indian RAW agent Kulbhushan Jadhav from Balochistan and his confessional statement admitting involvement in activities aimed at destabilising Pakistan, and support to terrorist elements vindicated Pakistan's long-standing position about India's involvement in such activities."