Disabled refugees in Greece being overlooked in getting basic services - HRW report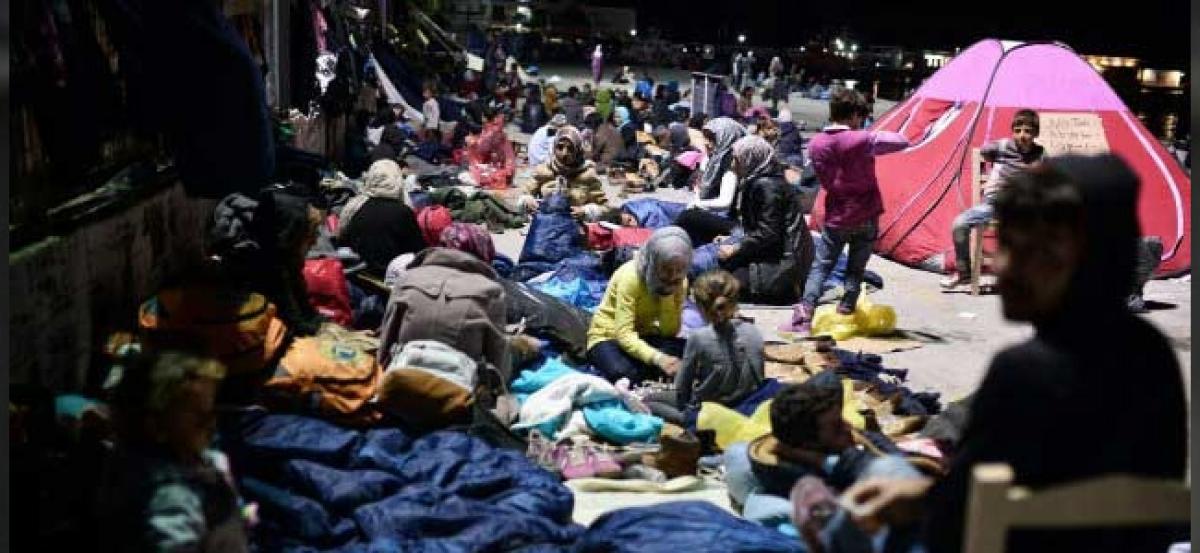 Highlights
Disabled refugees and migrants are not properly identified in Greece and have poor access to basic services such as toilets, showers,
Athens: Disabled refugees and migrants are not properly identified in Greece and have poor access to basic services such as toilets, showers, food and medical care, Human Rights Watch (HRW) said in a report on Wednesday. About 60,000 refugees and migrants live in formal and makeshift camps in Greece and Human Rights Watch said conditions there were "deplorable and volatile."
"People with disabilities are being overlooked in getting basic services, even though they are among the refugees and migrants most at-risk," said Shantha Rau Barriga, disability rights director at New York-based HRW. The group urged authorities to move anyone with a disability living in tents during winter to heated prefabricated homes, and said their dire situation was "a wake-up call for the U.N. and the EU to start taking the issue more seriously". It also called on the EU to step up its efforts and provide additional resources to austerity-hit Greece.
HRW said outdoor taps and showers were not accessible for wheelchair users in the camps it visited. An 85-year-old Syrian woman in a wheelchair told the group she had not showered in a month because she could not reach the facilities.
Several camps also lacked ramps to the toilets and elsewhere, an uneven, rocky terrain prevented some people from even reaching toilets with ramps, it said. Disabled refugees face varying hurdles, it found. In one case, a 24-year-old deaf Syrian man whose hearing aids were damaged when he crossed the Aegean Sea by rubber boat in February received new aids only in October.
Asked to comment on the report before its release, a government spokesman, Giorgos Kyritsis, said Greece was "doing its best" and acknowledged "it's highly likely we have not yet succeeded in facilitating the needs (of those with disabilities)."
Roland Schoenbauer, a spokesman for the U.N. refugee agency (UNHCR) in Greece, said: "UNHCR agrees that most of the government-run sites do not meet the standards for accommodating people with specific needs ... That's why we have prioritised people with disabilities in our accommodation scheme."
The report, based on interviews with 40 refugees, asylum-seekers and migrants across Greece, said rushed registration procedures meant many disabled were not identified properly. "If you don't say it yourself, no one will ask you," a medical professional working for Medecins Sans Frontieres was quoted as saying. "If it is a disability that is not obvious, visible, even if a refugee reports it, it won't be registered."
The group cited an Iraqi couple in their twenties saying they were not allowed to register their disabilities because they did not have a medical certificate for proof, even though they visibly struggled to stand or walk. "Greek authorities, the EU, the U.N., and aid organisations should make sure that people with disabilities are no longer an afterthought," Barriga of Human Rights Watch said.