Philippines: Narcotics agency takes over drugs war amid police shakeup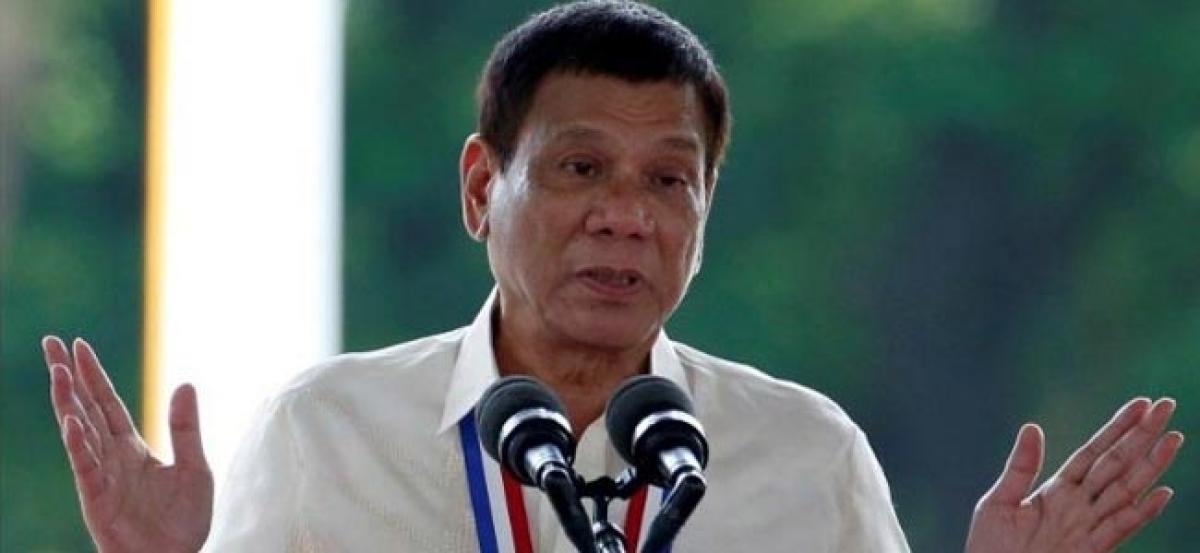 Highlights
The Philippines handed its anti-narcotics agency the lead role in running a controversial war on drugs on Tuesday after President Rodrigo Duterte...
The Philippines handed its anti-narcotics agency the lead role in running a controversial war on drugs on Tuesday after President Rodrigo Duterte lambasted the national police for rampant corruption and took them off the job.
More than 7,600 people, mostly users and small-time dealers, have been killed since Duterte took office at the end of June, vowing to crack down on drugs.
Local radio stations, which routinely cover drug killings, said there were no reports of any deaths in what appeared to be a rare bloodless night on Monday.
Police could not confirm whether or not there were any casualties. Official data on Tuesday showed four additional deaths in police operations, although it was not immediately clear when the operations took place.
The chief of the Philippine National Police (PNP) announced a temporary halt of anti-drugs operations on Monday to rid the ranks of "scalawags", after Duterte said police were "corrupt to the core" and estimated 40 percent of the force were dishonest.
The Philippine Drugs Enforcement Agency would run anti-drug operations, presidential spokesman Ernesto Abella told reporters on Tuesday.
So far, these operations have predominantly been carried out by police in a campaign that has caused international alarm due to the high death toll and disputed circumstances of many of the killings.
Abella said Duterte was fully aware of PNP corruption when he gave it the lead in fighting narcotics, but he had no other choice because of the gravity of the drugs problem.
"The president had to act, he did act, to enforce his political will, and we really can see there is corruption within the police organisation," Abella told a news briefing.
"In order to avoid any of the apparent corrupt activities within the organisation, he has now transferred it (control) to PDEA."
Congressman Edcel Lagman described the sidelining of police as "a blessing" and said it was time to get tough on the PNP.
IRON FIST
"For the first time in six months there are no reports today of drug-related killings," Lagman said in a statement. "There should be no more kids gloves for police scalawags who deserve an iron fist."
In a break from his steadfast support, Duterte lambasted the PNP on Sunday for the kidnap and killing of South Korean businessman Jee Ick-joo by rogue officers. He was killed within the national police headquarters grounds.
The suspension of operations came just a few hours later.
A total of 2,555 people have been killed in police operations since the crackdown started seven months ago, police say. The PNP says those were all in self-defence and the other killings were carried out by vigilante groups or were unsolved murders.
Human rights groups say extrajudicial killings are frequent, as are "hits" by assassins they say are linked to police. The PNP and Duterte strenuously refute that.
Police officials who spoke to Reuters said there had been no written directive on the suspension, but they were following the police chief's comments on television.
"That is good as an order," said Senior Superintendent Roberto Fajardo at Manila's Northern Police District. "We now go after other crimes ... that's better for us, we fight all crimes."
One senior policeman said raids and sting operations on drug sellers had stopped and Operation Double Barrel Alpha, as the PNP's mission is known, had shifted towards reining in wayward police, especially those reinstated following internal investigations.
"The cleansing process will take a front seat by strengthening our counter-intelligence operations, checking lifestyles of police officers involved in drug operations," said the officer, who requested anonymity because he was not authorised to speak to media.
"This is a huge job. I'm not sure how long will it take to do this because our Internal Affairs Service lacks manpower."
Subscribed Failed...
Subscribed Successfully...