Bolivia Opens $7 Million Museum Honouring President Morales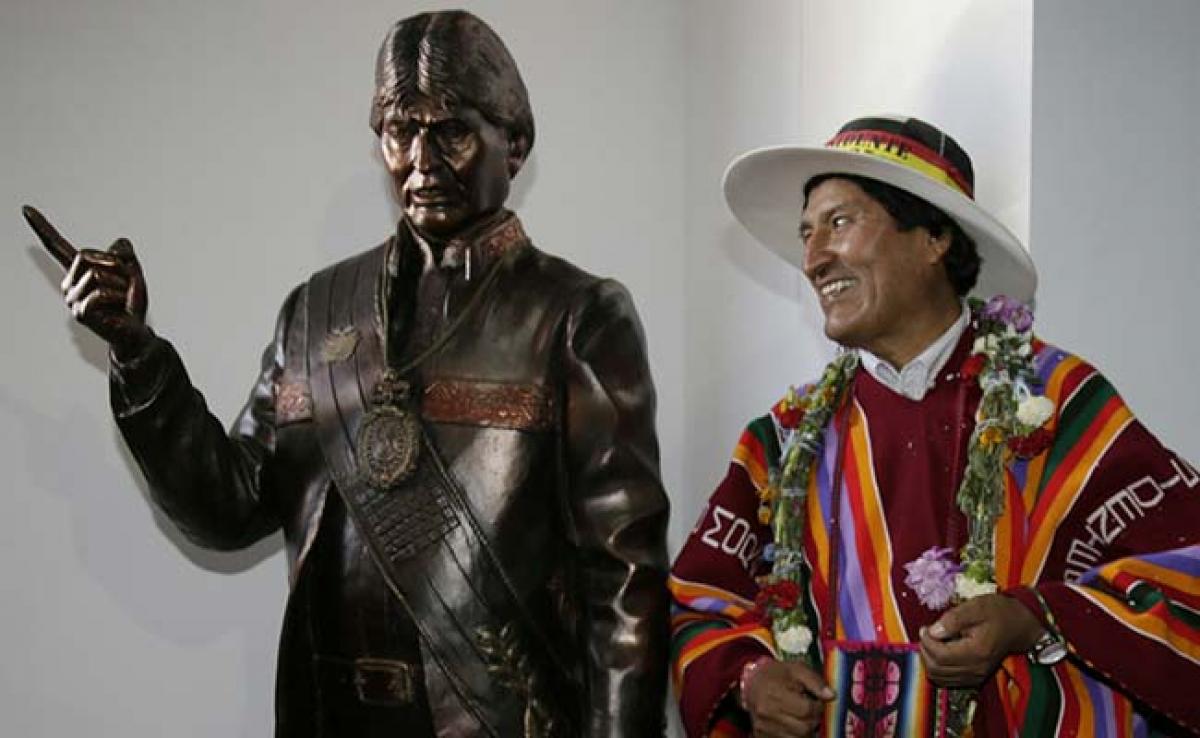 Highlights
Bolivia on Thursday opened a $7 million museum dedicated to President Evo Morales and indigenous peoples in Mr Morales\'s birthplace of Orinoca high up in the deserts of the Bolivian antiplano. Mr Morales ordered the museum to be built by decree shortly after he became Bolivia\'s first indigenous president in 2006, creating a place to hold hundreds of his gifts as well as photos, videos and archaeo
Bolivia on Thursday opened a $7 million museum dedicated to President Evo Morales and indigenous peoples in Mr Morales's birthplace of Orinoca high up in the deserts of the Bolivian antiplano. Mr Morales ordered the museum to be built by decree shortly after he became Bolivia's first indigenous president in 2006, creating a place to hold hundreds of his gifts as well as photos, videos and archaeological treasures.
"This town that has raised me, this town that has taken care of me, I want to say 'thank you, we will keep working'," said a tearful Morales at the inauguration some 400 kilometres from Bolivia's main city of La Paz.

Mr Morales was elected to a third consecutive term in 2014, a leftist holdout on a continent that is largely moving to the political right, and is seeking a way to run again in 2019 despite losing a referendum over a fourth term.
The museum, which Bolivia's minister called the largest and most modern in Latin America, tells the country's history with a focus on the achievements of Mr Morales. It is divided into three wings, each named after mythic animals in Bolivian history.
Andean music and traditional dances from dozens of nearby communities rounded out the opening of the so-called "Museum of the Democratic and Cultural Revolution." Some have criticized the museum as a waste of money that is too remote to attract tourists.

Bolivia is in the middle of its worst drought in 25 years. It declared a state of emergency in November amid protests in major cities and conflicts over the use of aquifers.