As Travel Ban Lifted, Syrian Rushes To Join Wife In US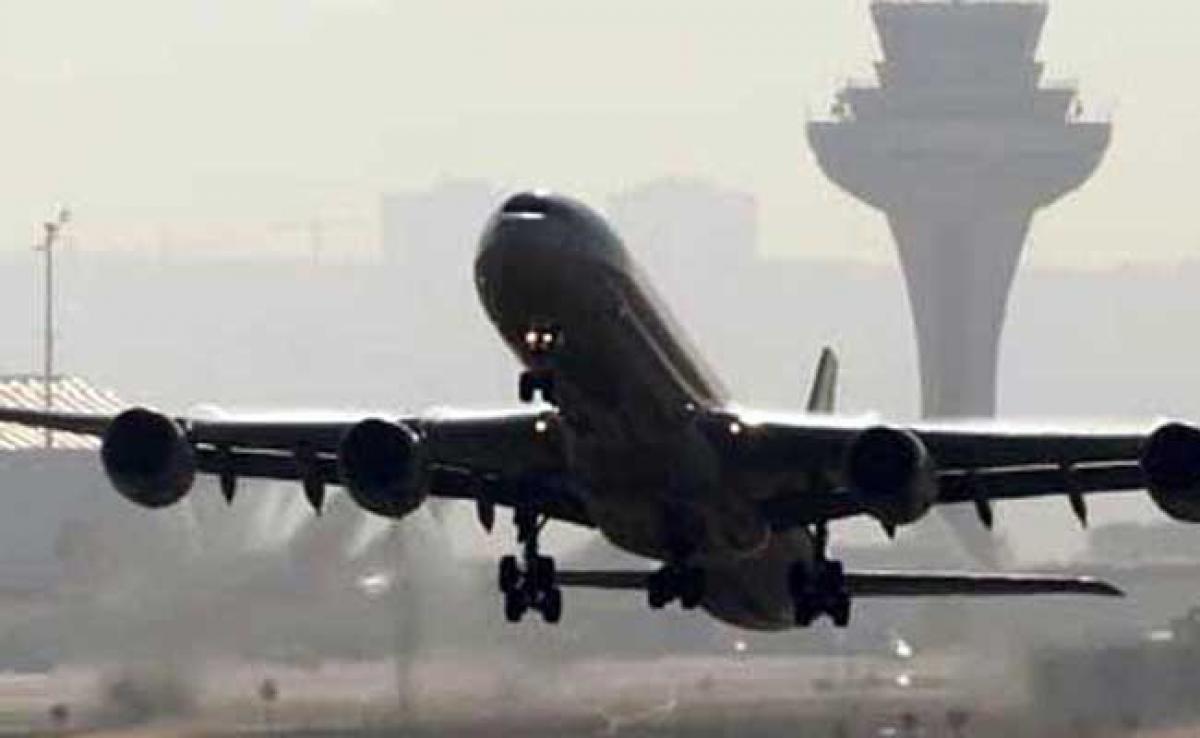 Highlights
It was still dark when Adel learned the controversial US travel ban had been lifted, but he shot out of bed to book a flight before his hopes were dashed again.
It was still dark when Adel learned the controversial US travel ban had been lifted, but he shot out of bed to book a flight before his hopes were dashed again.
"I was sleeping when my wife called me at dawn yesterday to tell me that there was a decision to lift the ban," the 25-year-old Syrian law graduate said on Sunday.
"I jumped up and haven't been able to sleep since. I'm ecstatic," he told AFP in the aptly named Muhajirin (Emigrants) neighbourhood of Damascus.
Adel -- whose name has been changed to protect his identity -- was to drive to Beirut on Sunday, fly to Amman and then take a connecting flight to New York.
A federal judge on Friday temporarily blocked US President Donald Trump's executive order, which had barred entry to the US for refugees and travellers from seven mainly Muslim nations, including Syria.
That decision devastated Adel, who had finally received a US visa in mid-January after a year of phone calls and visits to the American embassy in neighbouring Lebanon.
He was hoping to join his wife Lamia in New York a year after their wedding in Syria, where a bloody six-year conflict has killed more than 310,000 people.
When Lamia called early Sunday to tell him the ban had been temporarily lifted, she urged him to head for US soil as soon as possible.
"I was following everything about Trump's decision very closely," she told AFP by phone from the United States.
The 22-year-old, who lives alone in New York City after her American father and Syrian mother separated, said she was buoyed when she saw widespread protests erupting against the ban.
"The most important thing now is that Adel travels as fast as possible, that he arrives in America before this crazy guy issues another order," Lamia said.
'Hope In A Suitcase'
Trump's executive order barred nationals from Iran, Iraq, Libya, Somalia, Sudan, Syria, and Yemen from entering the United States for 90 days.
Refugees were blocked from entering for 120 days, except Syrian refugees who were banned indefinitely.
The restrictions caused havoc at airports across America and beyond, leaving US-bound travellers in limbo.

But after Judge James Robart temporarily blocked the decision on Friday, citizens from the targeted countries began preparing once again to travel.
Relatives flocked to Adel's home on Sunday to bid him a speedy goodbye before he embarked on his long-awaited journey.
Amid the chaos, Adel snapped a last picture of himself in the family home while his cousin checked to make sure the flights to and from Amman were operating on schedule.
His packed suitcases were stacked neatly one atop another.
Adel hadn't had the heart to unpack after Trump's order was issued last month.
"I felt like hope was here inside these suitcases, and that if I opened them, I'd be admitting to myself that I failed and that I'm staying here," he told AFP.
"That's why I kept them all closed, except a single one that I opened for bare necessities."
As he made the final preparations on Sunday for his journey, Lamia called to remind him to bring all his official paperwork and to keep his passport tucked safely in his pocket.
"My heart won't feel at ease until I see him inside my home in New York. I won't be completely happy until I see him with my own eyes leaving the airport," Lamia said.
Lamia, who has both Syrian and American citizenship, has lived in New York for more than a decade.
"I was disappointed by the American president, but I haven't lost hope in American democracy," she said.
When the executive order was first issued, Lamia said, she scribbled "I believe that we will win" on her kitchen wall.
"Today, I wrote 'Yes, we did'."