Shootouts In Mexico Show Donald Trump's Drug Cartel Fight Will Be Tough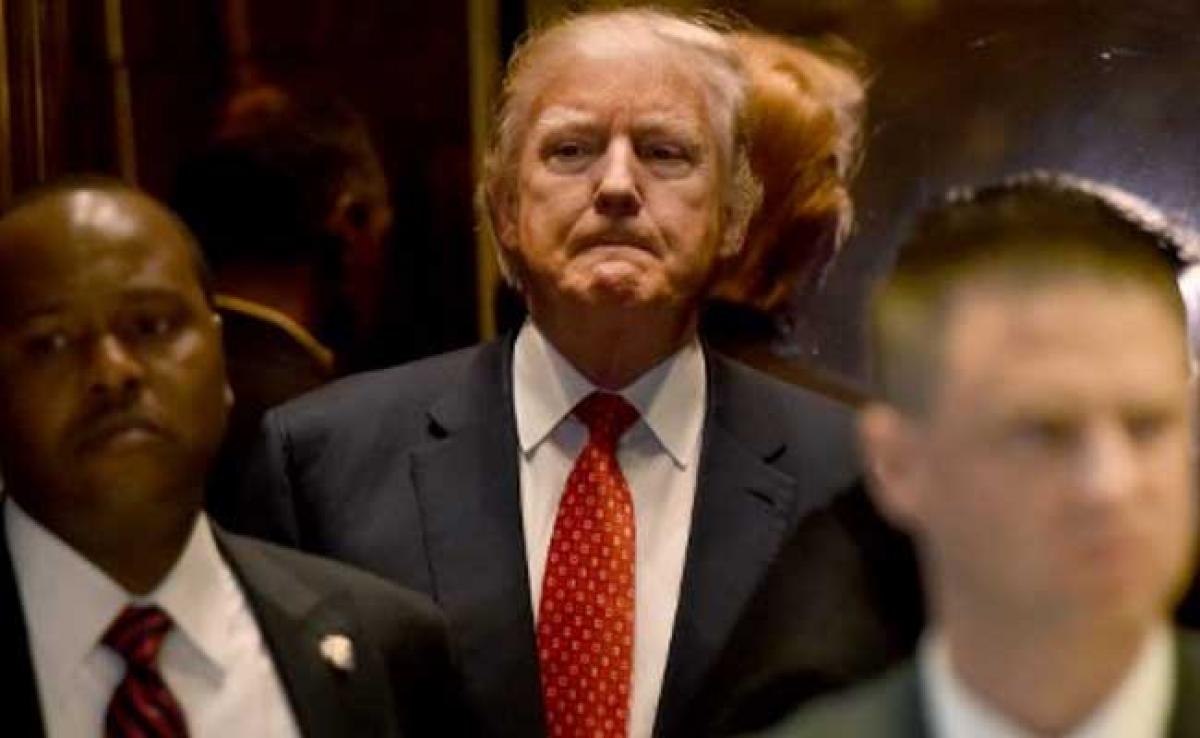 Highlights
Since Mexico\'s top drug kingpin Joaquin \"El Chapo\" Guzman was extradited to a US jail, gunfights in broad daylight have rocked his home state of Sinaloa in a power struggle that is a reminder of how hard it is to crush the country\'s drug cartels.
Since Mexico's top drug kingpin Joaquin "El Chapo" Guzman was extradited to a US jail, gunfights in broad daylight have rocked his home state of Sinaloa in a power struggle that is a reminder of how hard it is to crush the country's drug cartels.
US President Donald Trump on Thursday signed an executive order aimed at dismantling the cartels his spokesman called "a clear and present danger." To succeed, history suggests, Trump will have to go further then capturing or killing gang leaders.
When leaders such as Guzman are taken out, others replace them or the cartels splinter. Either way, the flow of drugs to lucrative US markets is rarely interrupted for long.
As boss of the Sinaloa cartel, Guzman escaped from prison twice before Mexico's navy arrested him last year after a chase through city sewers. Flown to the United States in January, he is awaiting trial in a New York jail.
In his absence, violence has flared. The Sinaloans, long the world's largest drug gang with a footprint across most of the United States, appear to be facing both an internal power struggle and challenges from upstart rivals.
Last month, there were 116 homicides in Sinaloa, 50 percent more than the same month in 2016, an official at the state attorney general's office told Reuters.
Shootouts in the state capital Culiacan resulted in 12 deaths over three days in the last week alone, the office said in a statement. The state education ministry suspended classes in 148 schools on Wednesday, citing security issues.
A video obtained by Reuters from a Federal Police official showed a pick-up truck fitted with a mounted machine gun circling a gas station during a two-minute exchange of gunfire.
The official said the footage was taken in Culiacan. Reuters could not independently verify that. Earlier, a Mexican marine and five other people were killed in clashes with a drug gang's armed convoy that was roaming the city.
Tomas Guevara, who studies crime at Sinaloa State University, attributed the outburst of violence to the breakdown of an alliance between factions, with Guzman's sons Alfredo and Ivan Archivaldo on one side and another leader, Damaso "El Licenciado" Lopez, on the other.
Scott Stewart, vice president of tactical analysis at security consultancy Stratfor, said Chapo was out of touch now he was in a U.S. jail.
"That seems to have emboldened 'El Licenciado'," Stewart said.

After Guzman was extradited the night before Trump's inauguration, former and current U.S. Drug Enforcement Administration officials told Reuters they expected an imminent move on Chapo's sons by their rivals. A letter this week to a top Mexican journalist claimed they were injured in the latest violence.
U.S. HELP
In a call with Mexican President Enrique Pena Nieto this month, Trump offered help, saying Mexico had not done a good job knocking the cartels out, according to a CNN report.
Trump's executive order tells federal agencies to increase help for foreign partners on security and on intelligence sharing. The order was vague on details. The U.S. government and Mexico already work closely to tackle cartels.
For example, on Thursday, Mexican marines used a Black Hawk helicopter to kill eight alleged gang members including the head of the Beltran-Leyva gang, a rival of El Chapo. The United States sold Black Hawks to Mexico under the anti-cartel Plan Merida.
Steve Dudley of think-tank Insight Crime said it was impossible to end the flow of drugs, but more could be done on violence. Success would depend on stabilizing the volatile turn in bilateral relations under Trump.
"The overriding concern on the part of law enforcement officials on both sides of the border is that they are now at the whim of a seemingly erratic, chaotic approach," he said.
Mexico's national security commission did not respond to a request for comment.