Russia calls off to an outdated world order dominated by the the West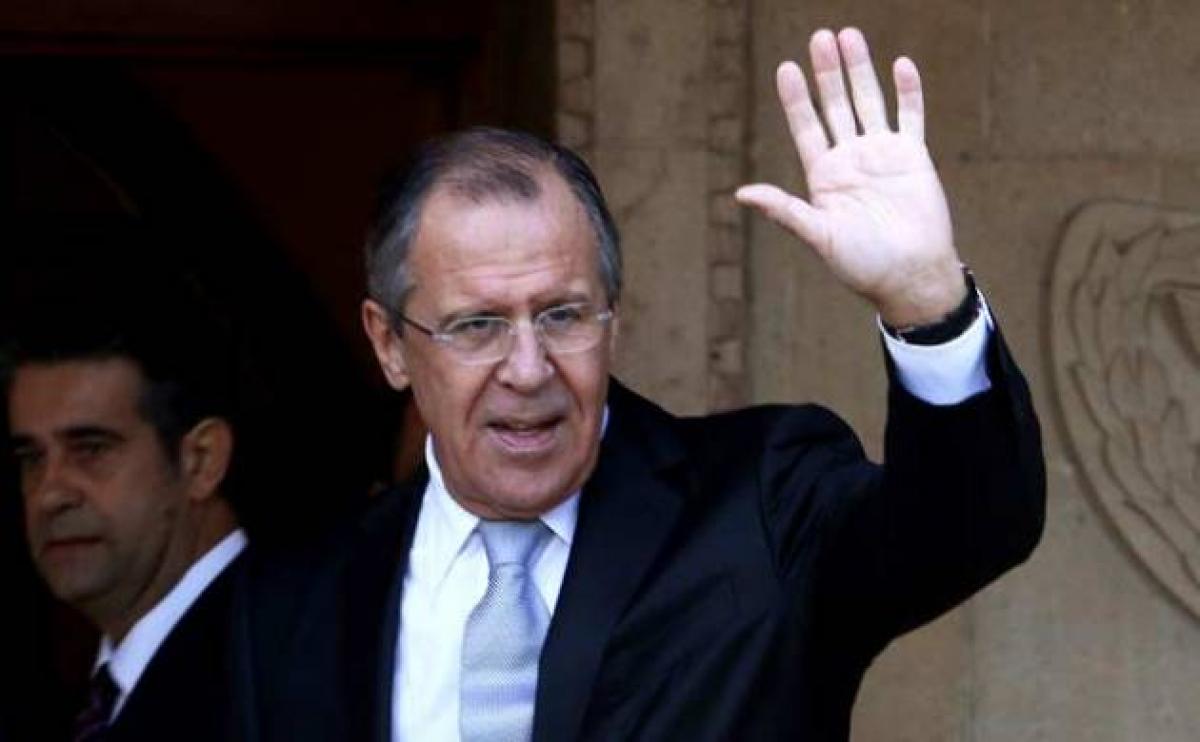 Highlights
Russia on Saturday called for an end to an outdated world order dominated by the West, even as US Vice President Mike Pence pledged Washington\'s \"unwavering\" commitment to its transatlantic allies in NATO. Russian Foreign Minister Sergei Lavrov laid out a diametrically opposed global vision and offered \"pragmatic\" ties with the United States, just hours after Pence vowed to stand with Europe
Moscow:Russia on Saturday called for an end to an outdated world order dominated by the West, even as US Vice President Mike Pence pledged Washington's "unwavering" commitment to its transatlantic allies in NATO.
Russian Foreign Minister Sergei Lavrov laid out a diametrically opposed global vision and offered "pragmatic" ties with the United States, just hours after Pence vowed to stand with Europe to rein in a resurgent Moscow.
"I hope that (the world) will choose a democratic world order - a post-West one - in which each country is defined by its sovereignty," said Lavrov. The time when the West called the shots was over while NATO was a relic of the Cold War, he said.
In its place, Moscow wanted a relationship with Washington that is "pragmatic with mutual respect and acknowledgement of our common responsibility for global stability".
The two countries had never been in direct conflict, he said, and were close neighbours across the Bering Straits.
Moscow has been impatiently waiting for US President Donald Trump to make good on his pledge to improve ties which plunged to a post-Cold War low as Barack Obama slapped on sanctions over the Ukraine crisis and Russia's alleged meddling in Trump's election.
On the campaign trail, Trump repeatedly praised Russian President Vladimir Putin and voiced his willingness to work with him in fighting terrorism. But in the face of growing heat over its links to Moscow, Trump's administration appears to be backing off the warmer words used earlier for the former Cold War foe.
Exasperated and worried by Trump's calling into question long-standing foreign policy assumptions, European leaders have warned Washington not to take transatlantic ties for granted.
On a European roadshow this week, Trump's lieutenants have sought to reassure jittery allies that the administration will hold fast to existing foreign policies, including maintaining sanctions on Russia over the Ukraine crisis.
Hours before Lavrov addressed the Munich Security Conference, Pence told the same forum that the United States will stay loyal to its old friends. "The United States is and will always be your greatest ally. Be assured that President Trump and our people are truly devoted to our transatlantic union," Pence said.
The US would also not relent in pushing Russia to honour the Minsk ceasefire accords with Ukraine, he said. "The United States will continue to hold Russia accountable, even as we search for new common ground, which as you know, President Trump believes can be found," the vice president said.