China's Popular First Lady Takes The Stage In Xi Jinping's United States Visit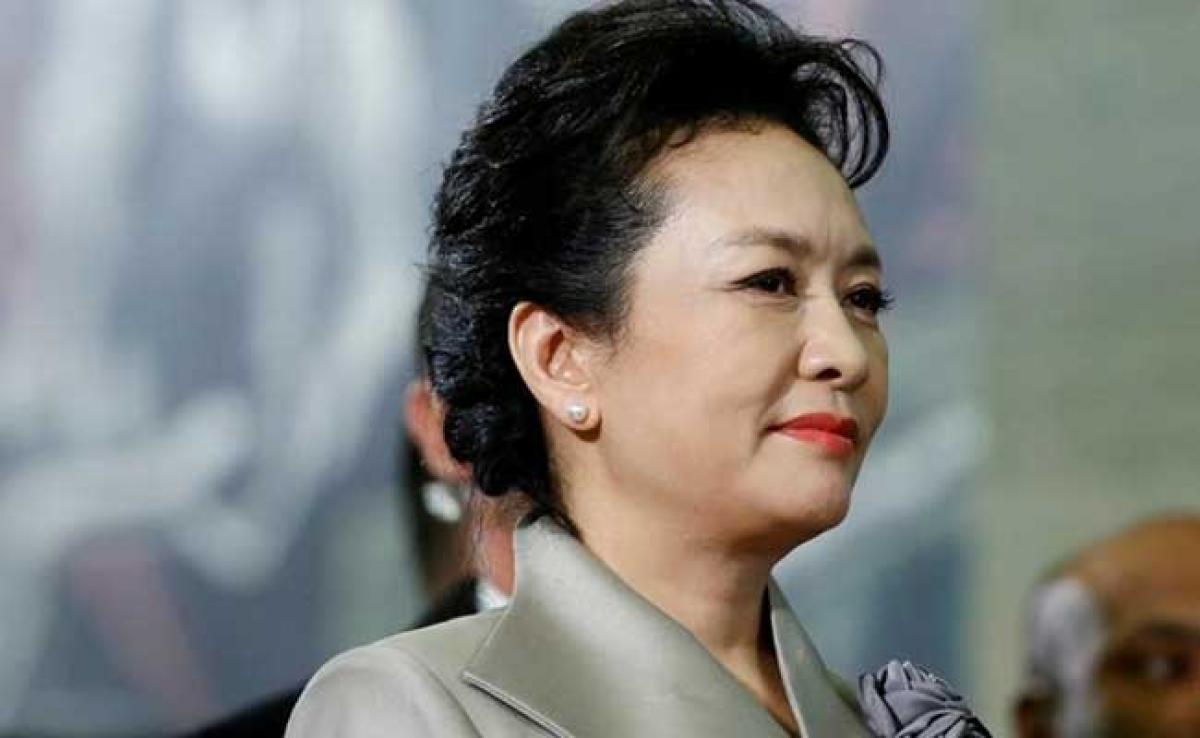 Highlights
 Glamorous, popular and passionate about fighting AIDS, Chinese first lady Peng Liyuan is Beijing\'s diplomatic not-so-secret weapon spreading Chinese soft power around the world.
Glamorous, popular and passionate about fighting AIDS, Chinese first lady Peng Liyuan is Beijing's diplomatic not-so-secret weapon spreading Chinese soft power around the world.
A former singing star in the People's Liberation Army, "Mother Peng", as she is affectionately known in China, will be at President Xi Jinping's side as he meets US President Donald Trump in Florida next week.
Details of her programme have been largely kept under wraps, but she and Xi will dine with Trump and his wife Melania next Thursday.
With hot-button issues including North Korea and trade in focus and Trump promising a "very difficult" meeting, China will be hoping the accomplished Peng can help smooth relations between the leaders of the world's two biggest economies.
"If the two first ladies meet, and the atmosphere is good, then at the very least it will raise the whole atmosphere of the leaders meeting," said Shi Yinhong, who heads the Centre for American Studies at Beijing's Renmin University and has advised the government on diplomacy.
China's most powerful first lady since Mao Zedong's wife Jiang Qing, Peng has become a regular feature of China's global outreach since her husband took the reins of state in 2013.
With a smile on her face, dressed in a simple black peacoat and carrying an elegant unbranded bag, Peng stepped into the international limelight in Russia in March 2013 on Xi's first foreign trip as president, becoming an instant internet sensation and style trendsetter back home.
Since then, she has named pandas with then-U.S. first lady Michelle Obama, made friends with orphans in Zimbabwe and sat with Costa Rican children on her lap.
For the last decade, Peng has advocated for those living with AIDS and tuberculosis, and was recognised with a UN award in January for her role in combating the stigma attached to those with HIV and AIDS.
"Since 2006, I have been to high risk places, villages, hospitals, patients' homes, community centres, schools and universities," Peng said, speaking in slightly halting English, a language she has worked hard to master since her husband took power. "I have seen pain and fear in children's eyes."
STAR POWER

Peng's career as a darling of China's military choir made her a household name in China long before her husband, with appearances on the state-broadcaster's New Year Gala and other popular TV shows propelling her to stardom in the 1980s and 1990s.
Peng retains the rank of Major General in the People's Liberation Army and is dean of the army's Arts Academy.
In the eyes of many Chinese, Peng embodies a broadly-appealing patriotism blended with China's classical virtues, thanks to her army career and her pedigree musical training.
Peng has accompanied Xi on a number of diplomatic events since last summer, including a tour of Poland, Serbia and Uzbekistan.
Former model Melania Trump, by contrast, has been mostly absent since her husband took office on Jan. 20, spending much of her time in New York, caring for the couple's 11-year-old son.
On past state visits, Peng has played the role of China's cultural ambassador, teaching foreigners the art of ink-and-brush calligraphy or the finicky wrapping of boiled dumplings.
While her public life has been largely free of scandal, she drew criticism from rights activists after images appearing to show her serenading army troops shortly after the 1989 pro-democracy protests in Tiananmen Square surfaced briefly online in 2013 before being scrubbed from the internet in China.
There was also a moment of drama in 2014 when Russian President Vladimir Putin draped a coat around Peng's shoulders at an outdoor event on the sidelines of an Asia-Pacific summit, images also fast removed from the Chinese internet, apparently due to fears it showed the two flirting.
At the same summit, a video of Peng appearing to shoot Xi a meaningful glance reminding him to join other leaders in waving to the crowd sparked speculation about her ability to influence her husband, especially when it comes to his public appearance.
Melania Trump, when asked on CBS television network's 60 Minutes in November 2016 if her husband took her advice, replied: "Sometimes he listens, sometimes he doesn't. I think he hears me. But he will do what he wants to do in the end."