Trump thanks Kim Jong-un for 'keeping his words'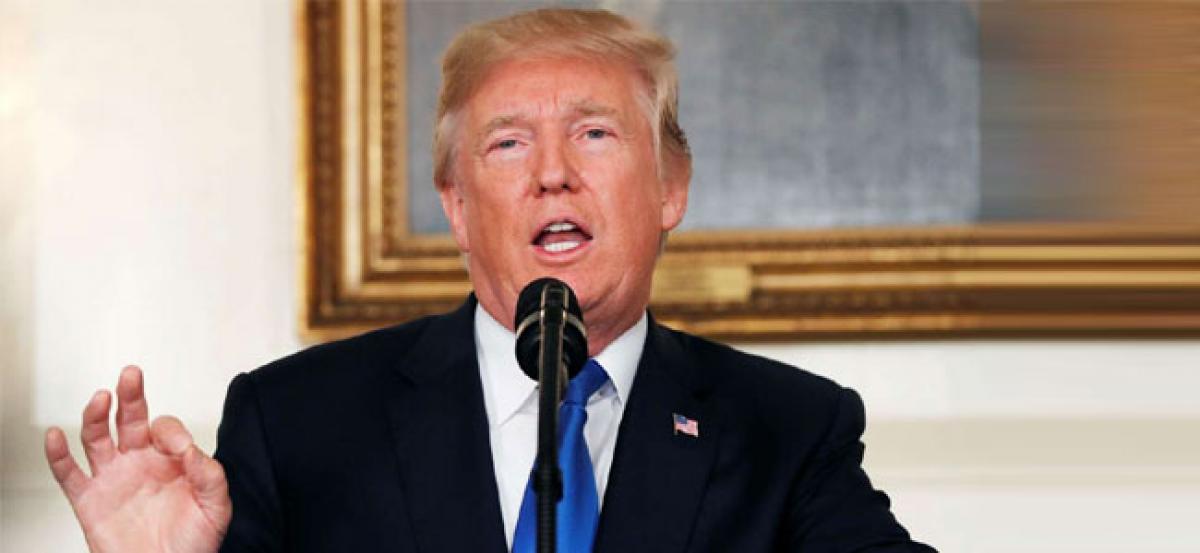 Highlights
United States President Donald Trump thanked North Korean leader Kim Jongun for beginning the process of repatriation of remains of US soldiers killed in the 195053 Korean War
New Delhi : United States President Donald Trump thanked North Korean leader Kim Jong-un for beginning the process of repatriation of remains of US soldiers killed in the 1950-53 Korean War.
"Thank you to Chairman Kim Jong-un for keeping your word & starting the process of sending home the remains of our great and beloved missing fallen! I am not at all surprised that you took this kind action. Also, thank you for your nice letter - l look forward to seeing you soon!" he tweeted.
This comes after the return of as many as 55 US servicemen's remains from the Korean War.
US Vice President Mike Pence on Wednesday (local time) welcomed the arrival of the remains and attended a ceremony in Hawaii's Hickam Air Force Base along with his wife, Karen and two individuals who had lost their fathers during the Korean War, as reported by Fox News.
There are as many as 7,699 US servicemen that are unaccounted for from the 1950-53 Korean War, with around 5,300 believed to have died in North Korea. Those who died in South Korea, in aircraft crashes or shipwrecks at sea and have not been recovered, account for the remaining servicemen. Also, some are believed to have been taken to China.
According to the Pentagon, joint efforts made by the US and North Korea from 1996 to 2005, termed as "joint field activities," led to the recovery of as many as 229 caskets, out of which 135 were identified.
Between 1990 and 1994, North Korea returned around 208 caskets.