Suicidal mechanic steals and crashes empty plane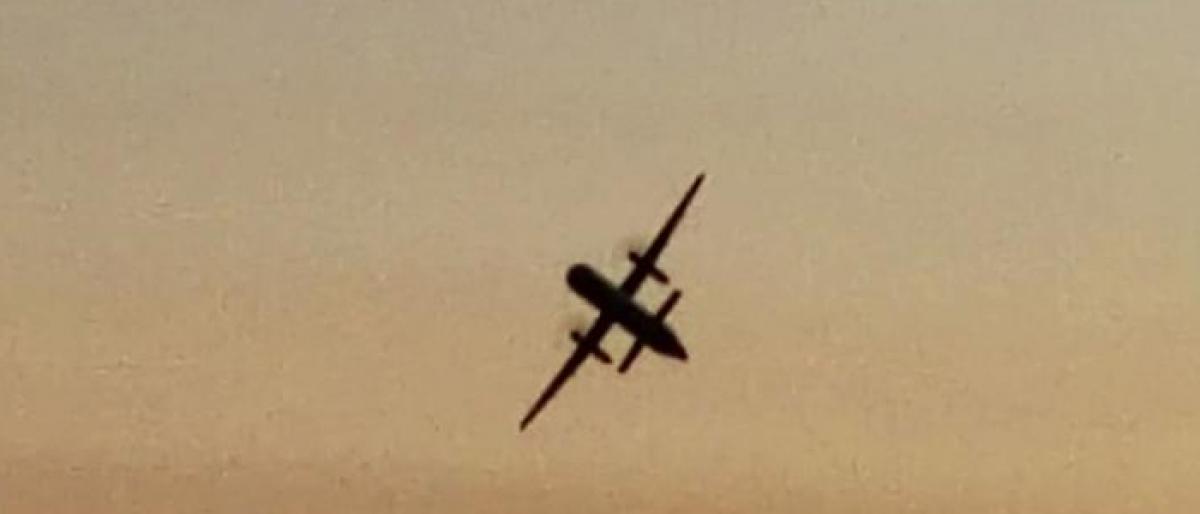 Highlights
A suicidal mechanic stole an empty passenger plane from the SeattleTacoma airport, took it for a brief flight that included an aerial loop, then crashed it in an incident, officials said Two military F15s were scrambled to chase the stolen plane, but were not involved in the crash, the officials said
​San Francisco: A 'suicidal' mechanic stole an empty passenger plane from the Seattle-Tacoma airport, took it for a brief flight that included an aerial loop, then crashed it in an incident, officials said. Two military F-15s were scrambled to chase the stolen plane, but "were not involved in the crash," the officials said.
Video taken by a bystander showed the passenger airplane making an unlikely upside-down loop, then flying low over Puget Sound before crashing into the sparsely populated Ketron Island in the northwestern US state of Washington.
The crash sparked a fire in the dense forest. Flames lit up the night as they spread from the burning wreckage to nearby trees.
Officials said there were no victims on the ground. The stolen plane was a twin-engine turboprop Q400 airplane belonging to its sister carrier Horizon Air, Alaska Airlines said on Twitter. It normally carries 76 passengers. "This is not a terrorist incident," Ed Troyer with the Pierce County Sheriff's office wrote on Twitter. The plane thief "is confirmed a suicidal male," Troyer wrote. "We know who he is."