Pak army chief endorses death sentences of 15 'hardcore terrorists'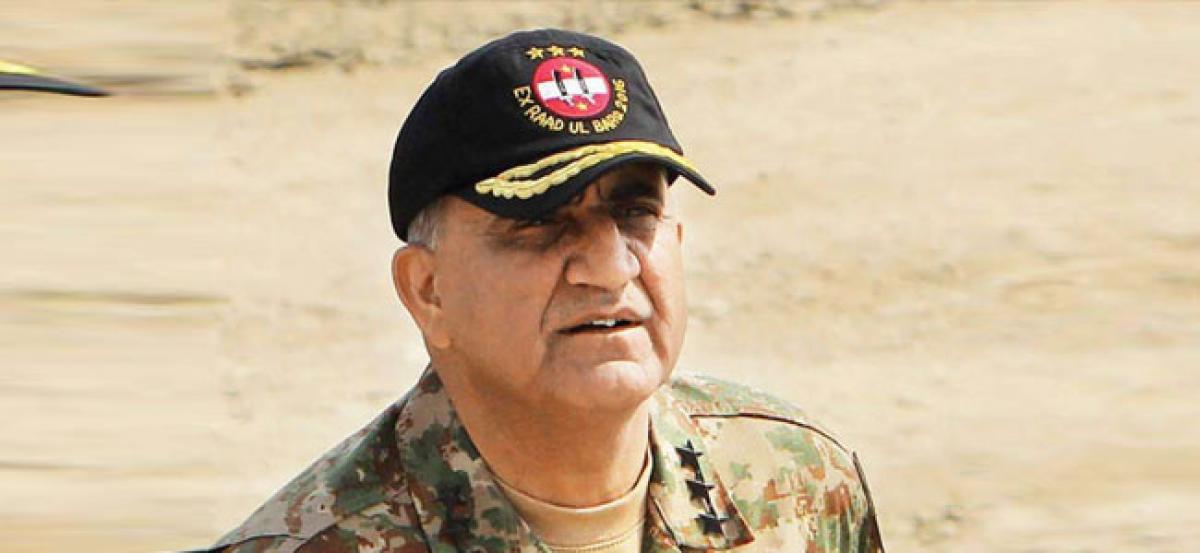 Highlights
Pak army chief endorses death sentences of 15 hardcore terroristsPakistan Army Chief General Qamar Javed Bajwa today endorsed the death sentences of 15 hardcore terrorists convicted by special military courts
Pak army chief endorses death sentences of 15 'hardcore terrorists'
Pakistan Army Chief General Qamar Javed Bajwa today endorsed the death sentences of 15 "hardcore terrorists" convicted by special military courts.
These courts were set up after the deadly Peshawar school attack of December, 2014, for speedy trials of militants.
The army said in a statement that the convicted militants were involved in "attacks on armed forces and law enforcement agencies, destruction of educational institutions and killing of innocent civilians".
Collectively, the terrorists were found guilty of killing 45 people, including four civilians and 41 security personnel and injuring 103 people. Arms and explosives were also recovered from their possession, and that they all confessed to being part of proscribed organisations, the army said.
The courts also awarded imprisonment of varying periods to six other militants.
The date of conviction and the venue of trial was not revealed due to the security of the trial courts.