Bangladesh may extend cooperation to new Pakistan govt: PM Sheikh Hasina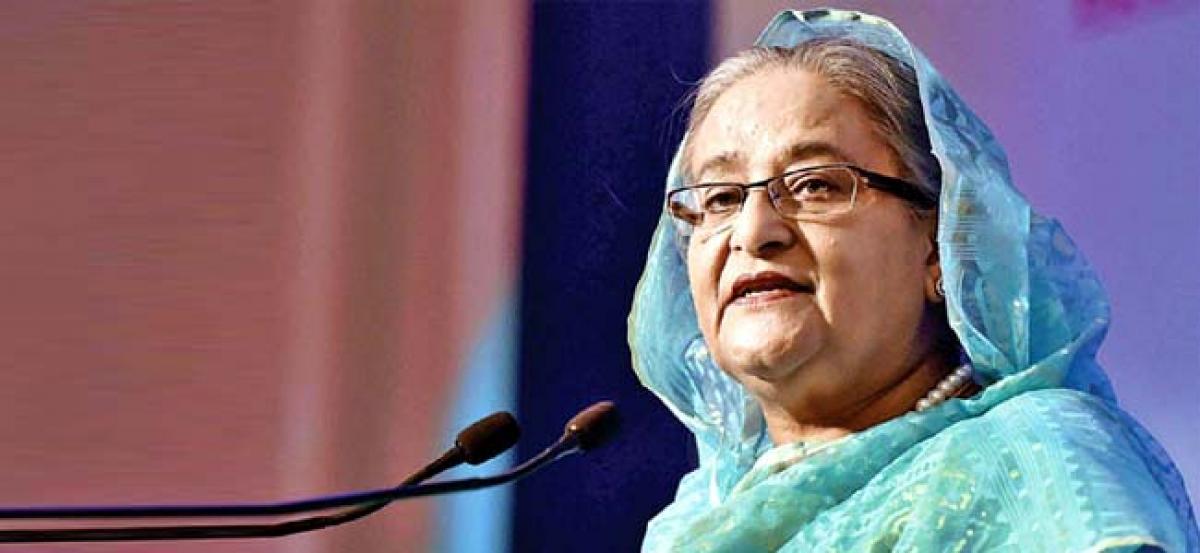 Highlights
Bangladesh Prime Minister Sheikh Hasina on Sunday said Dhaka could extend its cooperation to Pakistans new government under Premier Imran Khans leadership for their mutual welfare
Bangladesh Prime Minister Sheikh Hasina on Sunday said Dhaka could extend its cooperation to Pakistan's new government under Premier Imran Khan's leadership for their mutual welfare.
"Imran Khan came to power after making massive struggle. We will extend cooperation to him if he seeks it from us, she said.Hasina added, "We will do it considering the welfare of the people of Pakistan, not the conspirators (there). . . We've no objection to share experiences with them for the welfare of the common people".
She said Khan "hit many sixes" on the field but now "it is the time to see whether he could hit those sixes by remaining in power...we'll be happy if he can do it".
Hasina, however, said there were still some "Pakistan lovers" in Bangladesh who are still conspiring against their own country, in an oblique reference to fundamentalist Jamaat-e-Islami and its crucial ally BNP of now imprisoned ex-premier Khaleda Zia.
Dhaka-Islamabad relations plunged to their lowest ebb since Bangladesh initiated the war crimes trial in 2010 exposing Bengali war criminals who carried out atrocities while siding with Pakistani troops in the 1971 war.
To a question on the Myanmar military's use of "fake pictures" as part of their anti-Rohingya propaganda, Hasina blasted the regime there accusing them of spreading disinformation over their minority Rohingya population.
"This is a magical trick...What they are doing is disgusting," she said as foreign media investigations found that the Myanmarese army used fake photos in their bid to show so-called Rohingya atrocities on Burmese Buddhists decades ago.
Hasina said Myanmar committed a heinous act attacking and driving out tens of thousands of Rohingyas of their homeland but "the biggest matter is that they tarnished their own image".
The premier said Myanmar pledged to take back their displaced people from Bangladesh, but the reality is that they did not act accordingly.
"Myanmar is Bangladesh's next-door neigbour, so we never wanted any conflicting position (with them)...the international community gave support to Bangladesh on the issue and I extend my thanks to them for it," she said.
The prime minister said Bangladesh has given shelter to 1.1 million Rohingyas and made all kinds of arrangements for them while Dhaka was continuing talks with Myanmar for their repatriation and signed an agreement to this end.
"When talks are held with Myanmar they don't make any objection on the repatriation of the Rohingyas. But the reality is different," she said.