Now Imran Khan's austerity drive targets Nawaz Sharif's buffaloes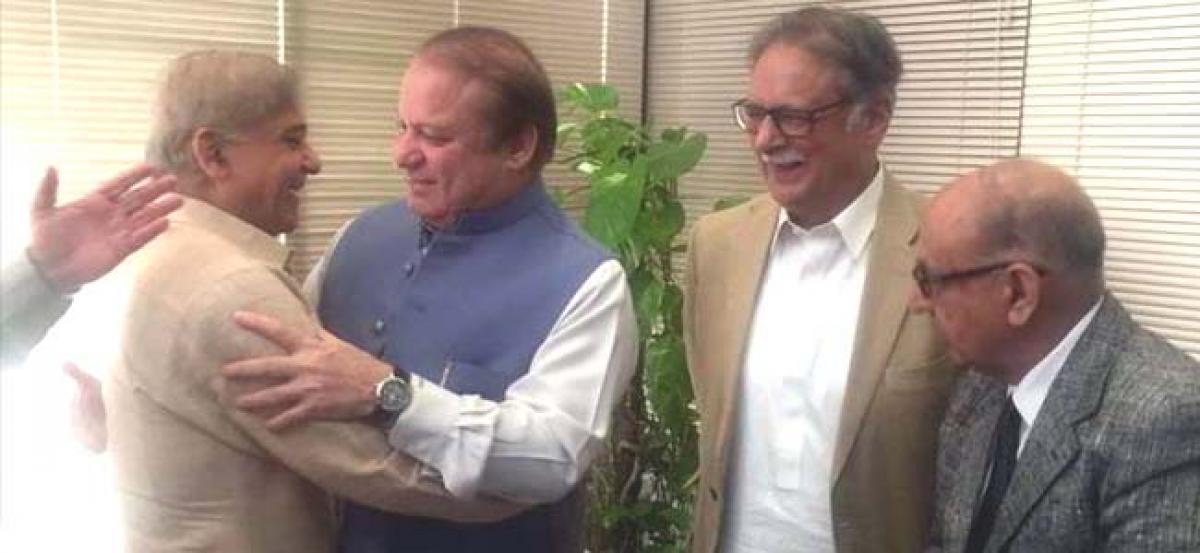 Highlights
The Pakistan government plans to auction eight buffaloes kept by Nawaz Sharif at the PM House for his gastronomic requirements, a close aide of Prime Minister Imran Khan has said
The Pakistan government plans to auction eight buffaloes kept by Nawaz Sharif at the PM House for his "gastronomic requirements", a close aide of Prime Minister Imran Khan has said.
Cash-starved Pakistan government led by Khan has launched an austerity drive. Under this, more than 80 luxury cars would be auctioned.Naeem-ul-Haq, the Prime Minister's Special Assistant for Political Affairs, said the government will auction luxury cars parked at the PM House. It will also sell the four surplus helicopters lying unused with the Cabinet Division.
The senior Pakistan Tehreek-e-Insaf (PTI) leader also alerted the potential buyers to get ready for the auction of eight buffaloes kept by Sharif, the former prime minister and PML-N leader at the PM House.
"After the surplus car auction, 4 surplus helicopters will be sold which are lying unused with the cabinet division. Plus, now listen to this, 8 buffaloes which Nawaz kept at the PM house for his gastronomic requirements. So all potential buyers please get ready," Haq tweeted Tuesday.
The helicopters and buffaloes will be sold after the auction of luxury and surplus vehicles on September 17, Geo News reported.
Sharif, a three-time prime minister, was sentenced to 10-years in jail in a corruption case in July.
On Monday, Khan suggested that government-owned land lying as 'dead capital' could be used to generate income instead of resorting to foreign aid to shore up the country's finances.
The Prime Minister said that just the urban portion of the government-owned land was worth Rs 300 billion while Pakistan's daily interest payment amounts to Rs 5 billion.