Tech firm paying low wages to H-1B staff penalised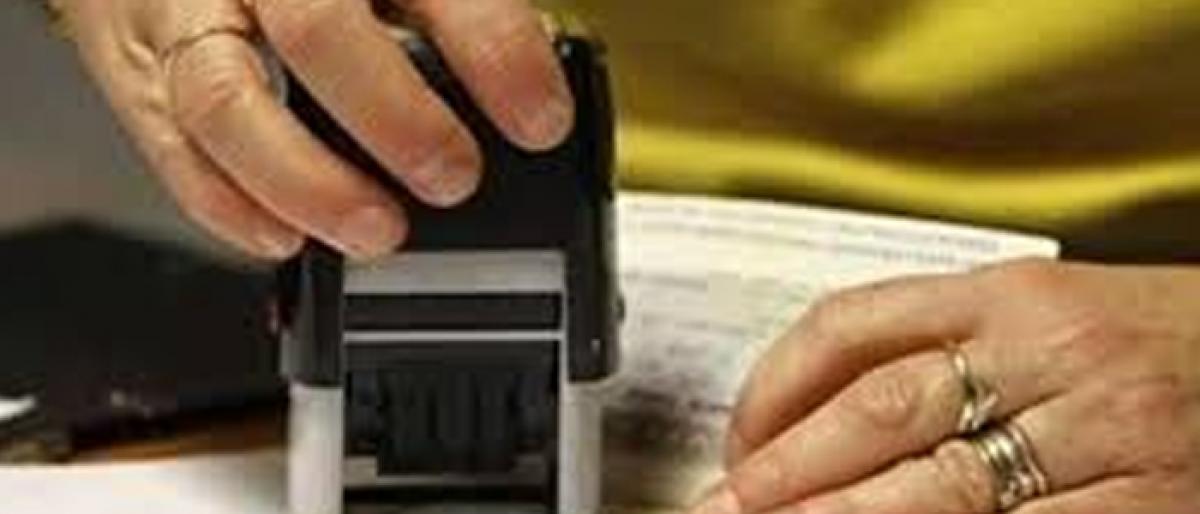 Highlights
A US based IT staffing company has been asked to pay over 300,000 to its 12 H1B employees for paying them far below their salary and imposed a penalty of over 45,000 for violating the labour provisions, amidst the Trump administrations crackdown against the abuse of the visa category popular among Indian professionals
​Washington: A US-based IT staffing company has been asked to pay over $300,000 to its 12 H-1B employees for paying them far below their salary and imposed a penalty of over $45,000 for violating the labour provisions, amidst the Trump administration's crackdown against the abuse of the visa category popular among Indian professionals.
The US Department of Labour Wage and Hour Division (WHD) during an investigation found the Redmond-based company, which has offices in Bengaluru and Hyderabad, violated the labour provisions of the H-1B visa programme by paying its guest workers far below the required wages, a media release said Thursday.
As a result, People Tech Group Inc has been asked to pay its 12 employees $309,914 and has been slapped with a penalty of $45,564, it said. The H-1B visa is a non-immigrant visa that allows US companies to employ foreign workers in specialty occupations that require theoretical or technical expertise.
Investigators found that the company paid entry-level wages to H-1B computer analysts and computer programmers who performed the work of much more experienced employees and should have received higher prevailing rates, the Department of Labour said.
The People Tech Group also failed to pay workers for the time when it did not provide them work, as the law requires, the department said. "The intent of the H-1B foreign labour certification programme is to help American companies find the highly-skilled talent they need when they can prove that a shortage of US workers exists," said Wage and Hour Division Acting District Director Carrie Aguilar in Seattle. "The resolution of this case demonstrates our commitment to safeguard American jobs, level the playing field for law-abiding employers, and ensure no one is being paid less than they are legally owed," Aguilar said.
The Wage and Hour Division has listed nearly 30 companies as willful violator employers under the H-1B programme. As per the list maintained since 2013, a majority of willful violators are Indian Americans or companies owned by them. At least 10 companies, which includes eight willful violators, have been debarred or disqualified from hiring foreign guest workers on H-1B visas. The Trump administration is pushing for a reform of the H-1B system, saying some IT companies were abusing the US work visas to deny jobs to American workers.