Fund crunch hits STPs construction in Nalgonda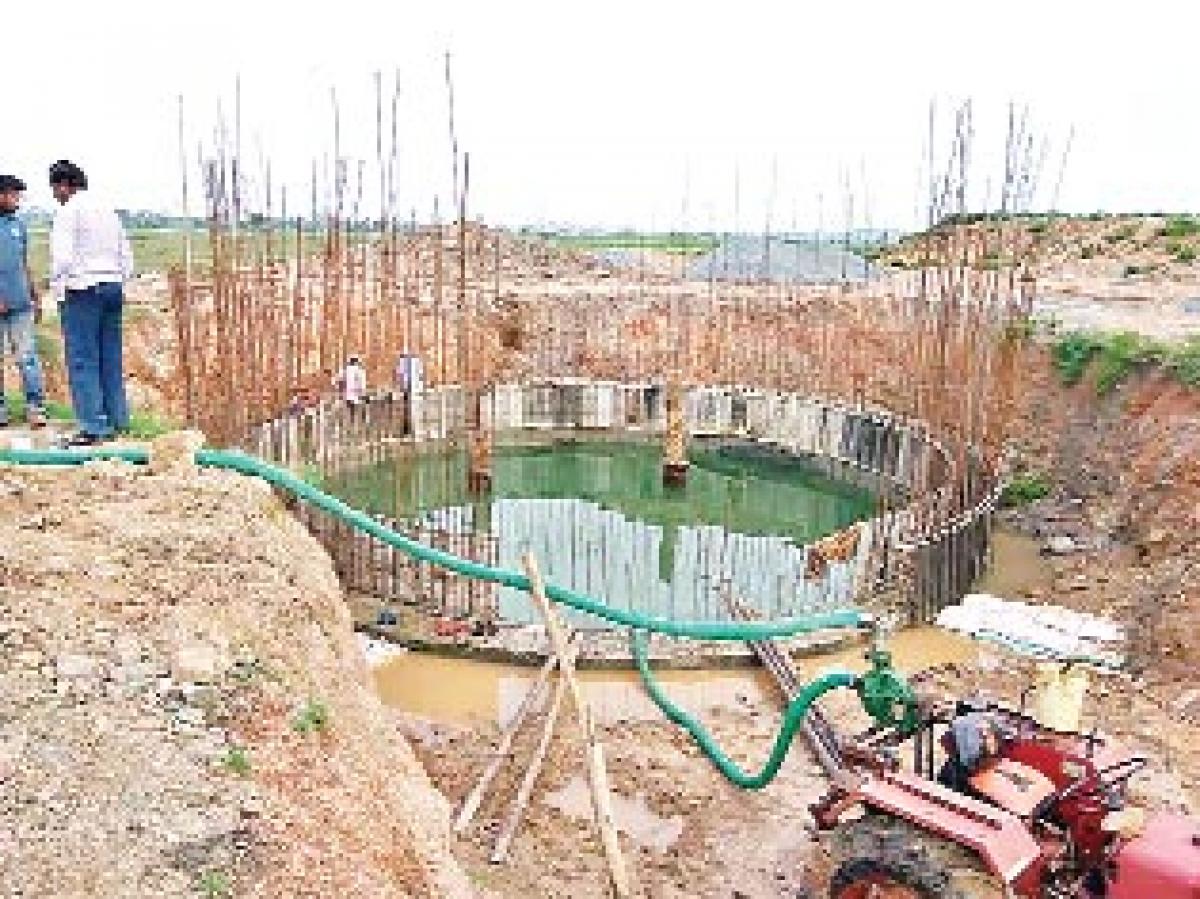 Highlights
It may be recalled that under Urban Infrastructure Development Scheme for Small and Medium Towns (USDSSMT) of the Centre, laying of underground drainage systems was taken up in Nalgonda and Miryalaguda Municipalities in 2007. In Nalgonda Municipality, the underground drainage system and sewage treatment
Nalgonda: The construction works of Sewage Treatment Plants (STPs), which were taken up at Nalgonda and Miryalaguda, under Nalgonda Municipality are set to hit the roadblock due to scarcity funds. Moreover, the residents have started connecting pipelines to the already laid underground drainage lines unofficially though the STPs construction is yet to complete.
It may be recalled that under Urban Infrastructure Development Scheme for Small and Medium Towns (USDSSMT) of the Centre, laying of underground drainage systems was taken up in Nalgonda and Miryalaguda Municipalities in 2007. In Nalgonda Municipality, the underground drainage system and sewage treatment plants were taken up with Rs 89.78 crore, while the project cost was Rs 68 crore in Miryalaguda Municipality.
The contract of underground drainage project works were awarded to two firms ie. Larsen &Toubro Ltd, Hyderabad and Krushi Infras India Pvt. Ltd, Hyderabad.
As per the contract, the works should be completed by August 2016, but so far only 50 per cent of the works were finished. The underground drainage system would cater to 34 wards in Nalgonda municipality and 28 wards in Mirlayaguda municipality According to Municipal authorities of Miryalaguda, the works of underground drainage system and STPs were delayed due to delay in the release of the funds by the Centre.
In Nalgonda Municipality, 20 acres of land was acquired at Leprosy Colony and works of STPs were at the stage of bund construction. The Executive Engineer of Public Health, Nalgonda Municipality Praveen Chandra said people should connect their household lines to the underground drainage main pipeline only after the completion of works; otherwise it will result in the overflow of sewage. By this scheme, we can totally avoid open drainage system which will help in improving the sanitation standards, he added.