Officials told to make arrangements for Peddagattu Jatara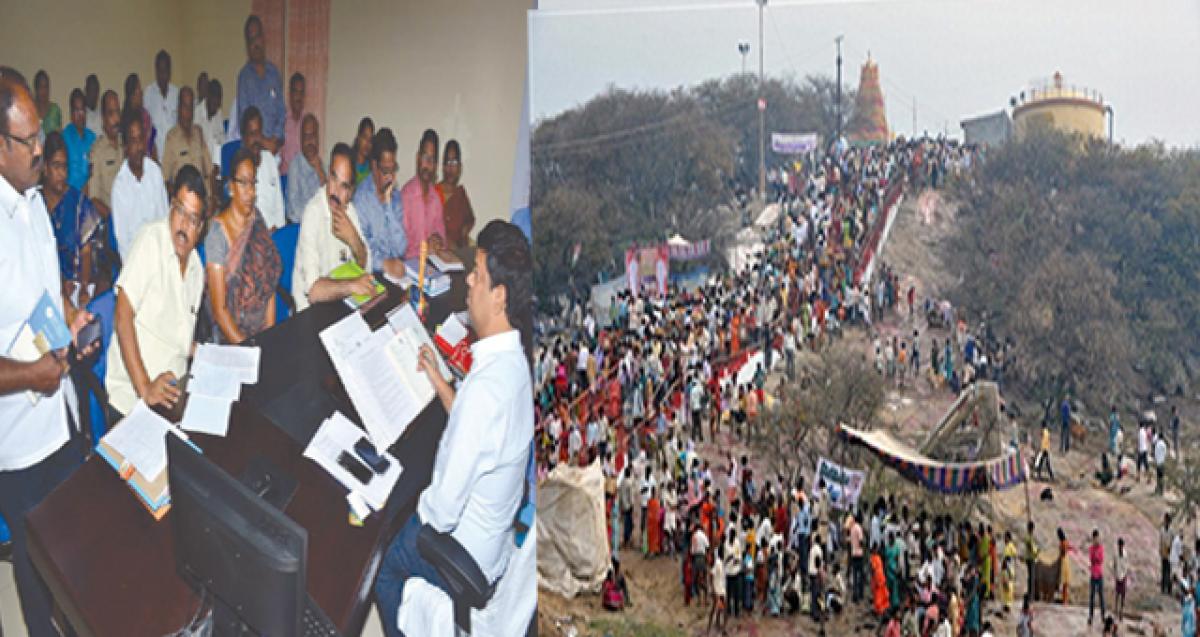 Highlights
In this regard, the District Collector held a meeting with the officials in his chamber to discuss the arrangements for the five-day fete, which would attract thousands of people from across the county. Speaking at the meeting, Surendra Mohan said there was a need to proper make arrangements for Jatara, which depicts the culture and traditions of the State. He said five lakh people were likely to
Suryapet: District Collector K Surendra Mohan on Monday directed the officials concerned to make arrangements for Sri Lingamanthula Swamy Jatara, popularly known as Peddagattu Jatara, to be held in February.
In this regard, the District Collector held a meeting with the officials in his chamber to discuss the arrangements for the five-day fete, which would attract thousands of people from across the county. Speaking at the meeting, Surendra Mohan said there was a need to proper make arrangements for Jatara, which depicts the culture and traditions of the State. He said five lakh people were likely to arrive for the fete.
Instructing the officials of R&B and RWS departments to provide drinking water, construct toilets and dress changing facilities for women, the Collector directed the Tahsildar of Chivvemla mandal to acquire agricultural lands from farmers on temporary basis to make arrangements around temple hill.
He also asked the officials concerned to prepare proposals for the temporary and permanent arrangements for Peddagattu Jatara. Joint Collector D Sanjeeva Reddy, District Revenue Officer Gopal Rao, District Panchayat Officer Rammohan Raju and others attended the meeting.