Congress flayed for opposing free power supply to farm sector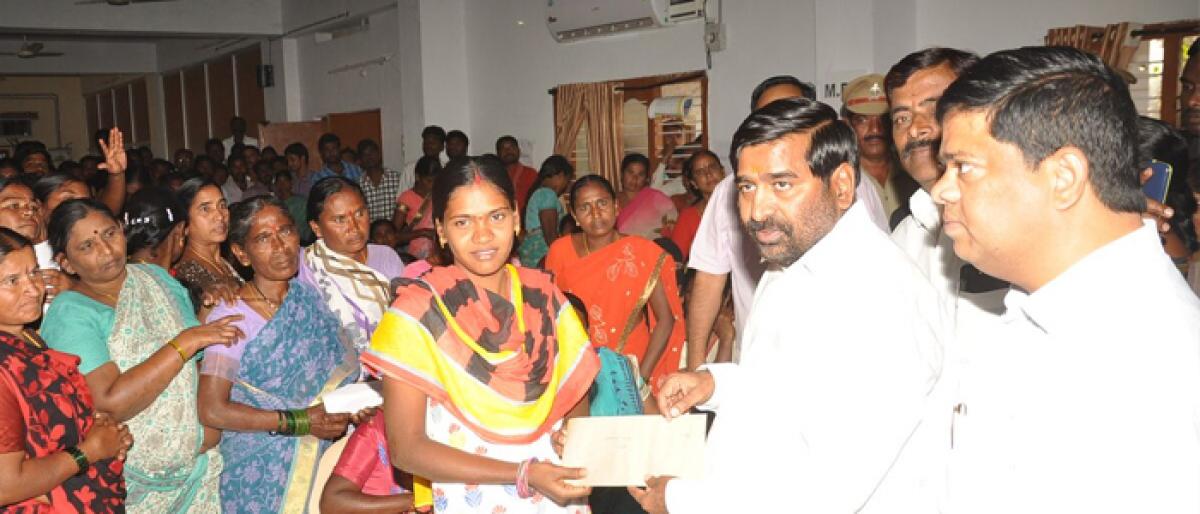 Highlights
Energy Minister G Jagadish Reddy stated that the Congress party had completely ruined the Agriculture sector during its 60-year long rule. Addressing the media in Suryapet on Wednesday, Jagadish Reddy informed that while Chief Ministers of all States are appreciating the welfare schemes introduced by the Telangana government, the Congress leaders were showing their true colors by opposing round-th
Suryapet: Energy Minister G Jagadish Reddy stated that the Congress party had completely ruined the Agriculture sector during its 60-year long rule. Addressing the media in Suryapet on Wednesday, Jagadish Reddy informed that while Chief Ministers of all States are appreciating the welfare schemes introduced by the Telangana government, the Congress leaders were showing their true colors by opposing round-the-clock power supply to Agriculture sector in the State.
Stating that the entire world was innovative programmes of the State government as examples, the Energy Minister reiterated that people Telangana would repeat the history by electing TRS to power once again in 2019 general elections.
Stating that Chief Minister K Chandrashekar Rao keeps farmers and farming close to his heart, Jagadish mocked Telangana Pradesh Congress Committee president Uttam Kumar Reddy for not conducting a single press meet in his own district in the last three-and-a-half years.
The Minister on the day distributed Kalyana Laxmi and Shaadi Mubarak cheques to beneficiaries during a programme held at Suryapet. Similarly, he participated as guest to the oath-taking ceremony of Cheruvugattu temple governing body in Narketpally mandal in Nalgonda district.