Woman takes cue from Nagarkurnool incident, puts husband to rest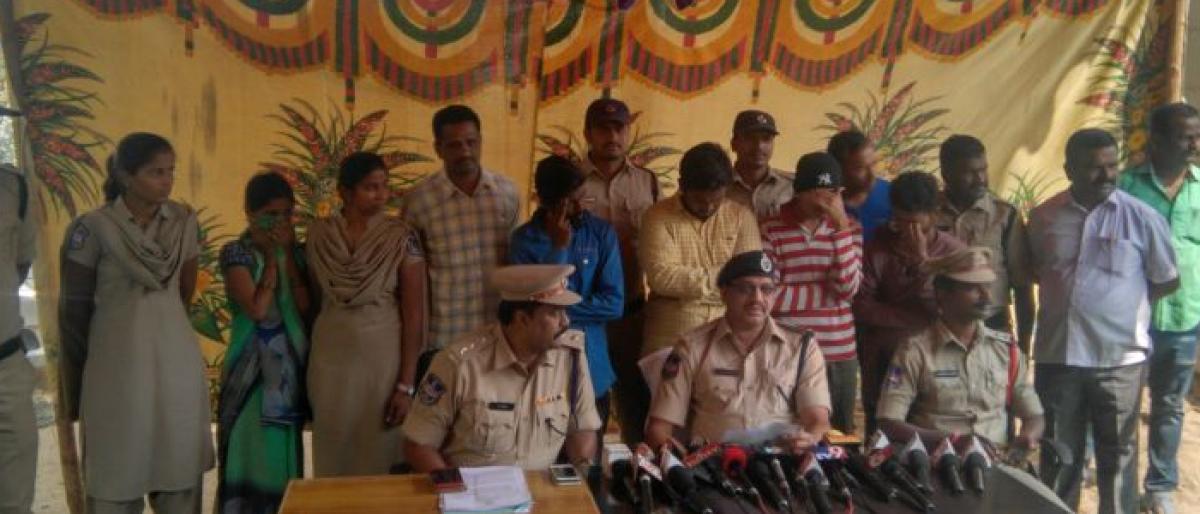 Highlights
The Choutuppal police have cracked the murder case of carpenter Nagaraju and confirmed that victim's wife with the help of her paramour had killed him. It may be recalled that the police found the dead body of the victim at Ankireddygudem of Choutuppal mandal in Yadadri district on December 31. Producing the accused before the newsmen in Choutuppal on Friday, Yadadri-Bhongir DCP Ramachandra Reddy
Choutuppal: The Choutuppal police have cracked the murder case of carpenter Nagaraju and confirmed that victim's wife with the help of her paramour had killed him. It may be recalled that the police found the dead body of the victim at Ankireddygudem of Choutuppal mandal in Yadadri district on December 31. Producing the accused before the newsmen in Choutuppal on Friday, Yadadri-Bhongir DCP Ramachandra Reddy revealed the details of the case.
According to police, Nagaraju, a carpenter and Jyothi got married five years ago and were blessed with a boy and a girl. They were staying at Lalapet ever since their wedding. However, before her marriage, Jyothi was in love with one Karthik. But the family members of Jyothi coming to know about her affair forced Jyothi to marry Nagaraju in 2012.
Meanwhile, Jyothi recently got in touch with Karthik and decided to stay with him. In this regard, she planned to eliminate her husband. Implementing the plan, Jyothi gave sleeping pills-laced milk to her husband Nagaraju on December 30 night. Karthik along with his friends strangled Nagaraju and left the dead body on the outskirts of Ankireddygudem. Police during the investigation nabbed all the accused involved in the case.