Achampet soon to be under CCTV camera surveillance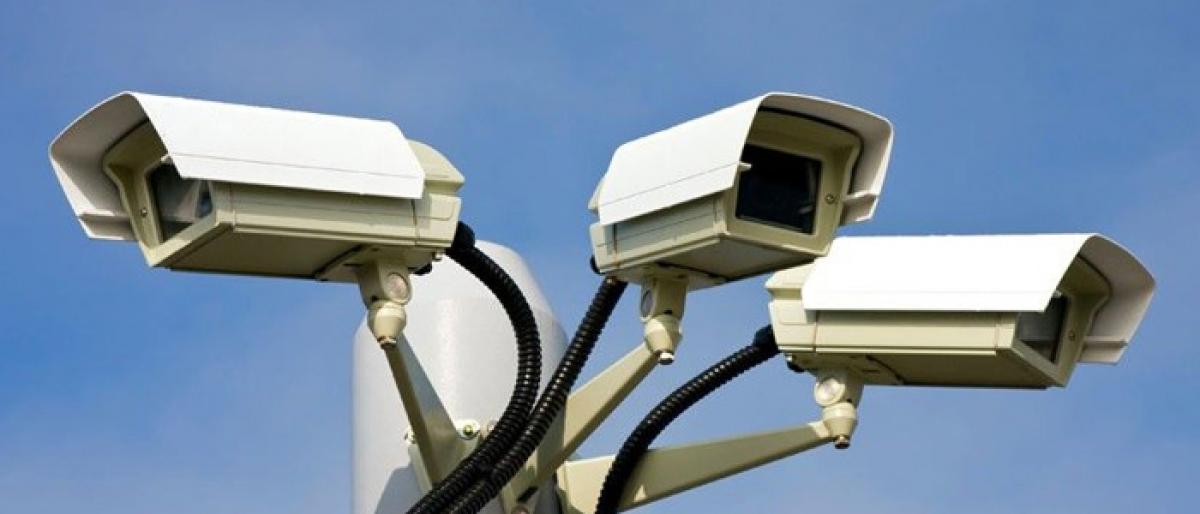 Highlights
With an aim to make policing more effective and efficient, the Achampet police have embarked on installing CCtv cameras in each and every ward in the Achampet municipality. As part of this, the police officials along with municipal councillors held a meeting to discuss on the importance of public security and people's cooperation with the police in order to ensure law and order in Achampet and sur
Nagarkurnool: With an aim to make policing more effective and efficient, the Achampet police have embarked on installing CCtv cameras in each and every ward in the Achampet municipality. As part of this, the police officials along with municipal councillors held a meeting to discuss on the importance of public security and people's cooperation with the police in order to ensure law and order in Achampet and surrounding areas.
According to Parashuram, Sub Inspector of Achampet, the CCtv cameras have been proving very effective in apprehending criminals and solving complex law and order issues speedily. In view of this, the Achampet police are not leaving any stone unturned to equip themselves with advanced technology and seeking the support of people's representatives and others to help them install CCtv cameras at all the road junctions and in the colonies.
"As part of police initiative to create awareness among the public about the importance of maintaining law and order and to curb crimes effectively we have organised a meeting with town councillors regarding installation of CCtv cameras at their respective area, and also explained about the effectiveness of CCTV cameras, particularly in tackling the hit and run cases on roads, vehicle thefts and other robbery related cases and chain-snatching cases. All the councillors have responded positively and have come forward for new installation of CCTV cameras in their respective areas within a few days," informed Parushuram, Sub Inspector, Achampet.
Very soon the police officials, including DSP and CI, are also expected to hold a second meeting with all the councillors and sarpanches to appraise them their role in community policing and are expecting to receive their support and help in the installation of CCtv cameras across all important junctions in Achampet so as to prevent illegal activities. Deputy Superintendent of Police Ravi Kumar, Circle Inspector Rama Krishna, Achampet Nagarapanchayat councillors and others were present at the meeting.