Hot summer deters pilgrims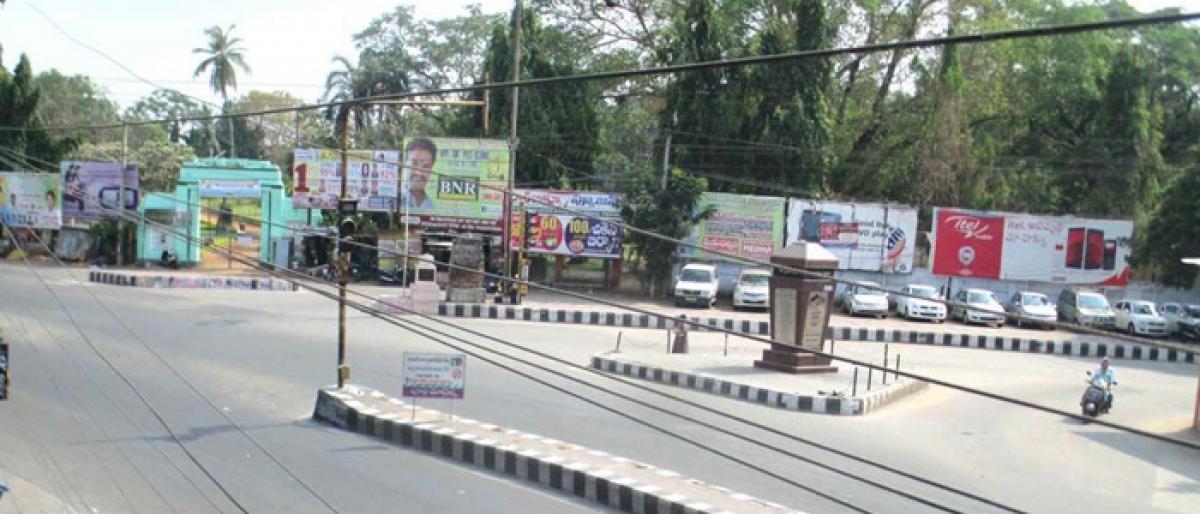 Highlights
The weather in Kothagudem district was scorching and unbearable and forcing people to remain indoors. Hot summer has affected the influx of devotees...
​Kothagudem: The weather in Kothagudem district was scorching and unbearable and forcing people to remain indoors. Hot summer has affected the influx of devotees visiting Bhadrachalam temple. The impact was so high that the temperature recorded 42 degrees Celsius for the last four days.
High temperatures of over 40 degree Celsius has been recorded right from the first week of this month.
There are more coal towns like Kothagudem, Palvoncha, Manuguru, Bhadrachalam, Dummagudem, Charla, Yellandu and the like in the district.
The residents of these towns are afraid of the high day-temperatures and heat-wave conditions from 9 am in the morning. People are not coming out of their houses except on important works.
On the other hand, power consumption is increased due to increasing number of users of air conditioners, coolers etc.
District Collector Rajiv Gandhi Hanumanthu urged the residents to take suitable precautions to keep themselves cool and safe in hot weather. He advised them to move out of the house only during morning and evening hours and to change food habits, like avoiding oily items and cool drinks. The people were suggested to take water mixed with ORS or buttermilk.
The Collector told MGNREGS workers to go to working spots only in morning hours. Farmers should take precautions while working in fields and change the schedule according to weather conditions. The health department launched an awareness drive to educate people about averting heat wave conditions. ORS packets were kept ready in all PHC s, the Collector stated.
Meanwhile in Kothagudem and other towns, temperatures ranging from 40 to 42 degrees C have been recorded in last week. In coal town of Kothagudem, the highest temperature recorded in last three days was 42 degrees C and the lowest was 27 degree C.
in Yellandu - highest was 41 degrees C and the lowest was 26; in Manuguru - highest was 42 degrees C and lowest was 27 degrees C.
The workers of open cast mines are facing problems while doing their duty. Singareni Collieries Company Limited (SCCL) is providing buttermilk packets and cool drinking water facilities for the open cast workers during the duty timings.
In open casts areas, SCCL has arranged tents and sheds have been erected in quarries. ORS packets were also being supplied to the workers during their working hours. SCCL officials said if temperature crosses 47-degree C then work would be stopped from 1 pm to 4 pm in open cast mines.
Temperatures in the temple town of Bhadrachalam rose during afternoon for the last five days, where it was recorded 42.5-degree C. A night temperature of 25 degree Celsius was recorded.
Due to the hot weather, the number of devotees visiting Sri Sita Ramachandra Swamy temple also decreased. Those, who want to have Lord's darshan, are visiting the temple either in the morning or in the evening.
Temple Executive Officer K Prabhakar Srinivas said for the first time they started distributing buttermilk packets to devotees waiting in queue.
Subscribed Failed...
Subscribed Successfully...