Congress making foolish talk on projects: Minister T Harish Rao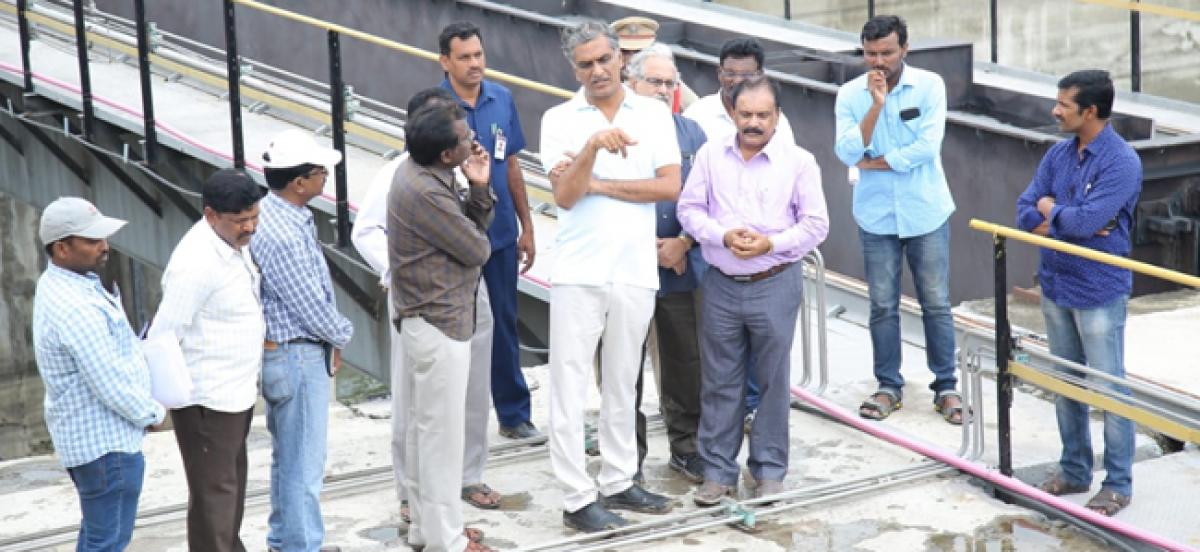 Highlights
Irrigation Minister T Harish Rao on Friday criticised the Congress leaders for indulging in foolish talk on projects He inspected Kaleshwaram lift scheme sixth package and asked the officials to speed up the works
Kaleshwaram: Irrigation Minister T Harish Rao on Friday criticised the Congress leaders for indulging in foolish talk on projects. He inspected Kaleshwaram lift scheme sixth package and asked the officials to speed up the works.
Harish stated that the first pump of Kaleshwaram lift scheme will be launched in August last week. On the occasion, he found fault with the congress leaders for demanding the government to construct a barrage at Tammidihatti area.
It is foolish to make such a demand as there is no chance for impounding waters at Tammidihatti area, he said. Harish Rao slammed the earlier Congress government for failing to complete the irrigation projects and not helping the farmers.
The Central Water Commission (CWC) has already approved non-availability of waters at Tammidihatti area and the government is not taking any steps in this regard.
During its rule, the Congress leaders miserably failed to bring permissions to Pranahitha-Chevella project. However, the Telangana Rashtra Samithi (TRS) government has got permissions for the projects and completing them on a war-footing and the works are at final stage.
With special designing the government aims to draw more water and increase irrigation acreage. He also said that a dry run for 130 mw pump set under 8th package is being done.