Rich tributes paid to YSR on his Jayanthi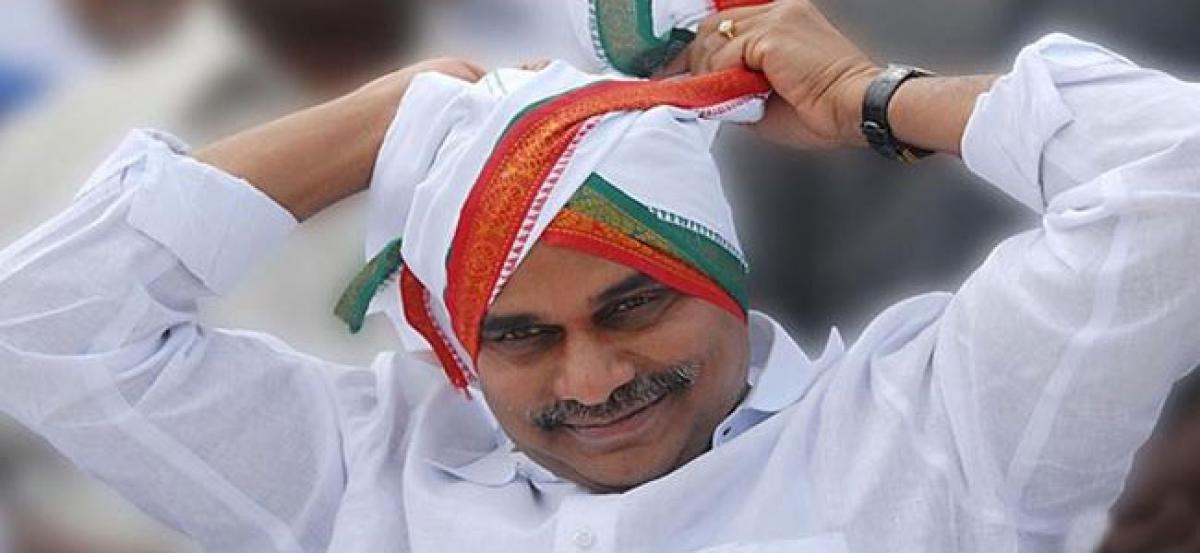 Highlights
Glorious tributes were paid to former chief minister YS Rajasekhara Reddy on his birth anniversary with leaders lauding the contribution of the great leader and visionary to the Telugu people through his welfare measures and developmental activities
Hyderabad: Glorious tributes were paid to former chief minister YS Rajasekhara Reddy on his birth anniversary with leaders lauding the contribution of the great leader and visionary to the Telugu people through his welfare measures and developmental activities and expressed confidence that his golden era would return with YSR Congress President YS Jagan Mohan Reddy following his footsteps and treading the tested path through Praja Sankalpa Yatra which is drawing huge response.
At the function held at Party Central Office here on Sunday, Party leaders Sajjala Ramakrishna Reddy, Botsa Satyanarayana, Gattu Srikanth Reddy and others lauded the services of YS Rajasekhara Reddy who had ushered in a string of welfare measures to benefit all sections of people. His welfare measures like providing free power to farmers and others were being emulated by many states across the country which shows that the great visionary has carved a niche for himself on the national political canvas.
There has been a void in the developmental activity after his sudden demise 2009 and state has been witnessing a decade of darkness with welfare measures coming to a halt. Going by the massive response his son and the Leader of Opposition YS Jagan Mohan Reddy is getting through the ongoing mass contact programme, it is evident that people are vexed with the present government and are eagerly waiting for the YSR Golden era to return.
The Party and YS Jagan Mohan Reddy have been working hard and are committed to take forward the ideals of YSR and give top preference to the welfare agenda of the great visionary, they said.
Family members, led by Party Honorary President YS Vijayamma, have paid rich tributes to the leader at YS Ghat at Idupulapaya while YS Jagan Mohan Reddy who is on his Praja Sankalpa Yatra at Ramachandrapuram in East Godavari district and is all set to cross the 2,500 km milestone has tweeted that his mass contact programme has the blessings of the people and his father as well and the landmark, of crossing the 2,500 km mark, on his birth anniversary is no coincidence but a blessing from his departed father.
The birth anniversary was celebrated at various other places as well.A teaser of the film YSR biopic Yatra was also released to mark the occasion.