After Kathi Mahesh, Swami Paripoornananda too gets externed from Hyderabad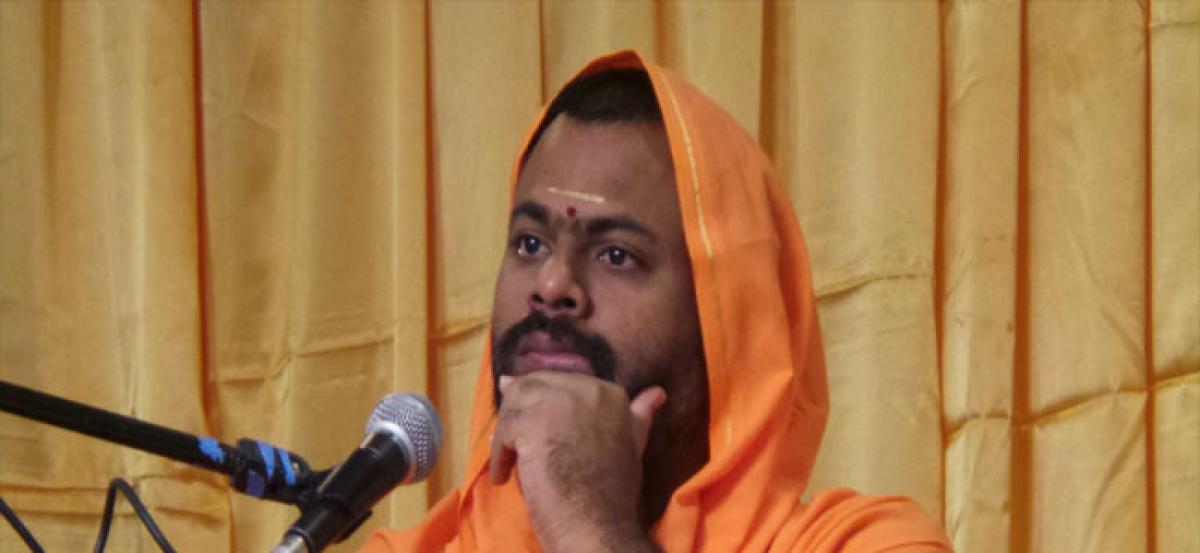 Highlights
Film Critic Kathi Mahesh this week was externed from Hyderabad for six months for making offensive statements against Lord Rama Now, Sri Peetam Swami Paripoornananda has also meet externed from the city for making provocative statements during various meetings in the State
Film Critic Kathi Mahesh this week was externed from Hyderabad for six months for making offensive statements against Lord Rama. Now, Sri Peetam Swami Paripoornananda has also meet externed from the city for making provocative statements during various meetings in the State.
The externment order was issued by Hyderabad Police on Tuesday to the Swami under Section 3 of Telangana Prevention of Anti Social and Hazardous Activities Act 1980 indicating that his acts are calculated to cause harm and danger to persons or property.
The Swami has been under house arrest for the past two days in Jubilee Hills as he planned to take up a three-day 'Darmika Chaitanya Yatra' from Sri Shiva Temple at Bodduppal to Yadadri from July 9. The police issued the order citing various instances where the Swami made provocative speeches while addressing meetings in Telangana.