Hundred percent of expenditure on Polavaram must come from centre: Naidu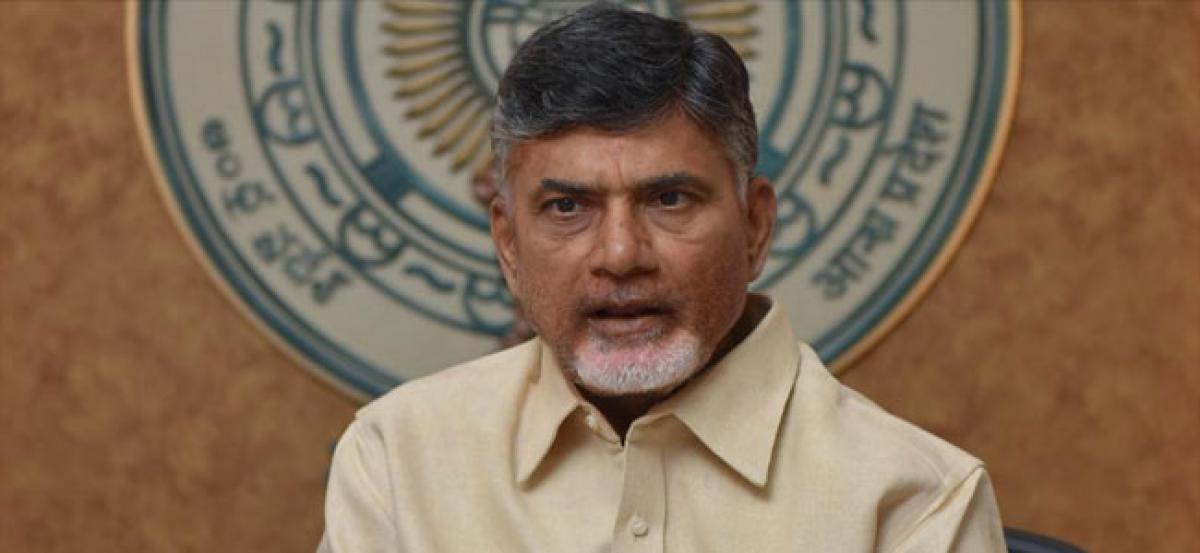 Highlights
Hundred percent expenditure of Polavaram project must be born from central government, explained Chief Minister Nara Chandrababu Naidu
Polavaram: Hundred percent expenditure of Polavaram project must be born from central government, explained Chief Minister Nara Chandrababu Naidu.
He explained that the last cabinet of the previous government in 2014 approved the proposal for bearing entire financial burden on the Polavaram project by the central government, including irrigation component and Rehabilitation and Resettlement package.
Chandrababu Nadiu, during a press conference here in Vijayawada on Wednesday said that the central government further approved to construct the project with revised estimations based on 2013-14 instead of the previous estimations of 2009-10.
The R and R component alone will cost more than Rs 33,000 crore for the Polavaram oustees based on the revised estimations.
Chandrababu Naidu hoped that the Union Minister for Water Resources NItin Gadkari will help the state government in completing the project in speedy manner, on the occasion of his visit to the Polavaram Project today.
Both, Chandrababu Naidu and Gadkari are going to review the progress of the Polavaram project by 3.30 pm today. Before leaving to Polavaram, he held the press conference.
The Chief Minister hoped that the central government will accept the revised estimations of Polavaram project, projecting more than Rs 57,000 crore in which the R and R package alone is about Rs 33,000 crore, irrigation component is around Rs 16,000 crore.