BJP national president Amit Shah one day tour to the city begins on a disappointing note for the cadre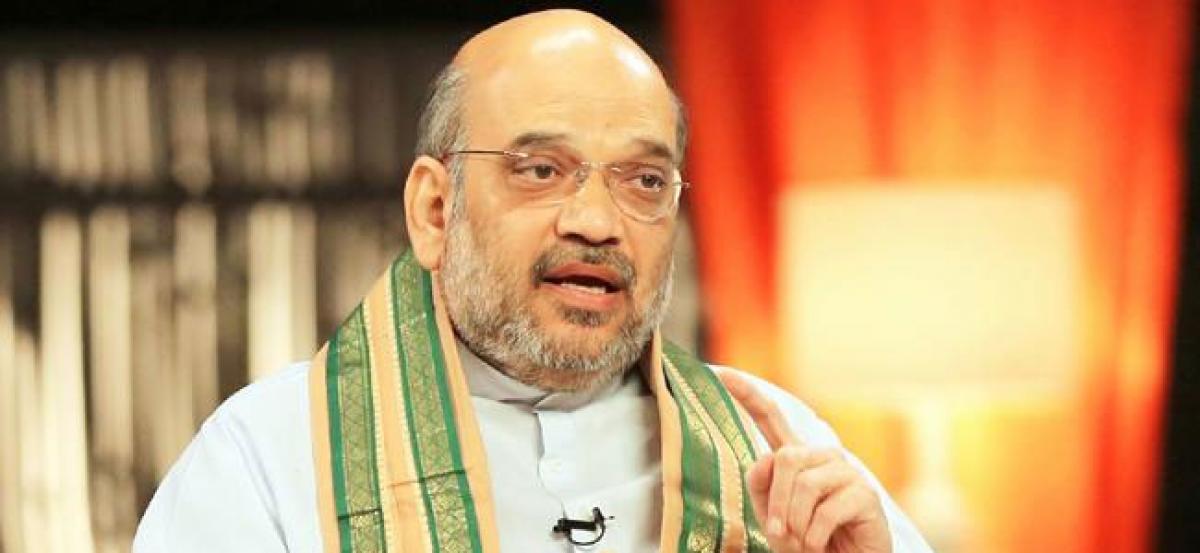 Highlights
BJP National president Amit Shahs oneday tour to Telangana started on a disappointing note for the party leaders and workers here on Friday Arriving over one hour late in a special flight the party president had arrived at the Begumpet Airport at 1130 AM
Hyderabad: BJP National president Amit Shah's one-day tour to Telangana started on a disappointing note for the party leaders and workers here on Friday. Arriving over one hour late in a special flight the party president had arrived at the Begumpet Airport at 11.30 AM.
It may be mentioned here that the State party leadership had roped in the Hyderabad, Ranga Reddy, Medchal and Vikarabad district units of the party to accord a grand reception to the party president visiting the city after a gap of one year. Party cadre from these districts has arrived since 9 AM to hear Amit Shah at a specially erected dais at the premises of the Begumpet Airport. According to the schedule of announced by the State party leaders on Thursday, Amit Shah would go to the State party headquarters in Nampally in a bike rally.
However, to the disappointment of all on his arrival, Amit Shah has appeared on the dais for less than three minutes and waved at the waiting party workers and leaders and left the venue to attend a pre-scheduled meeting.
Union State Minister for Home Affairs Hans Raj Ahir, party national general secretaries Bhupendra Yadav, Muralidhar Rao accompanied the party president.
Earlier, on his arrival State party president Dr K Laxman, former Union Minister Bandaru Dattatreya, BJP MLAs G Kishan Reddy, Raja Singh, Chintala Ramachandra Reddy, MLC N Ramachander Rao and other leaders welcomed his.