Woman climbs cell tower over cheating partner in Telangana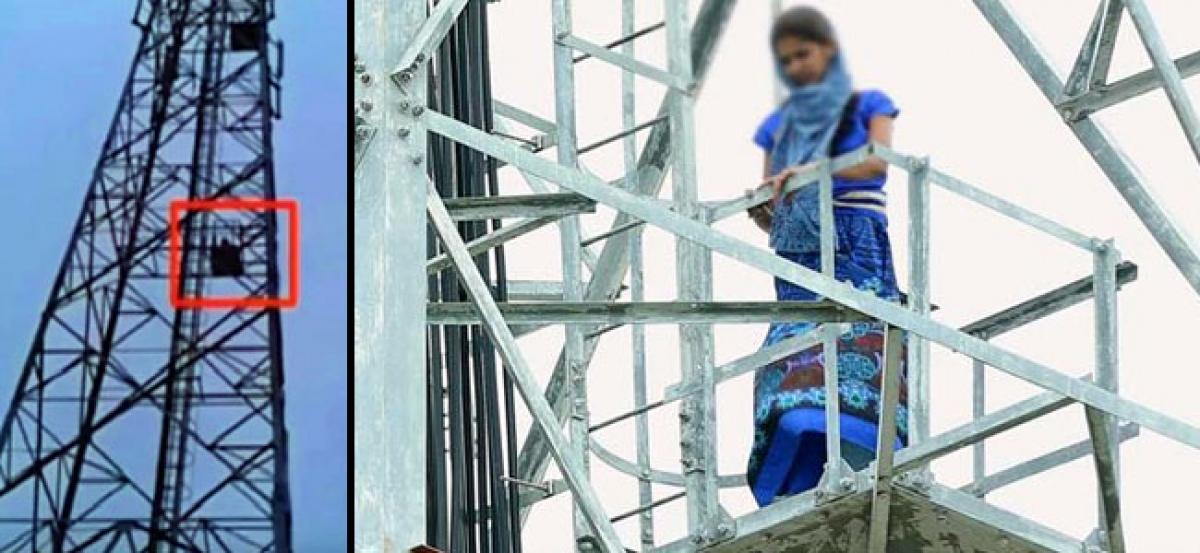 Highlights
A woman from Valigonda village in Yadadri Bhongir district created a panic situation after she climbed a cell phone tower demanding to get married to her partner
A woman from Valigonda village in Yadadri Bhongir district created a panic situation after she climbed a cell phone tower demanding to get married to her partner.
The woman, P Jyothi climbed on the tower, threatening to jump down if her partner R Bhaskar was not brought in front of her to marry her.
According to the police, the couple were in a relationship for seven years but Jyothi alleged that Bhaskar recently began ignoring her and pursuing another woman.
Demanding justice after Bhaskar went back on his promise to marry her, Jyothi climbed on the tower to a height of about 40 feet.
For the past three days, Jyothi had been staging a sit-in outside Bhaskar's house but his family members had locked the house and left the village.
According to Jyothi, the couple fell in love while studying in a college and that she cut off the relations with her family members to marry him. She even is said to have quit her job in a software company in Hyderabad.
Due to her stunt on the tower, a large number of villagers gathered at the spot while the police kept trying to persuade her to come down.
After continuous efforts from the police and the villagers for more than three hours, the woman came down after the police assured to look into the matter.