Complaints on the rise for SHE teams in Hyderabad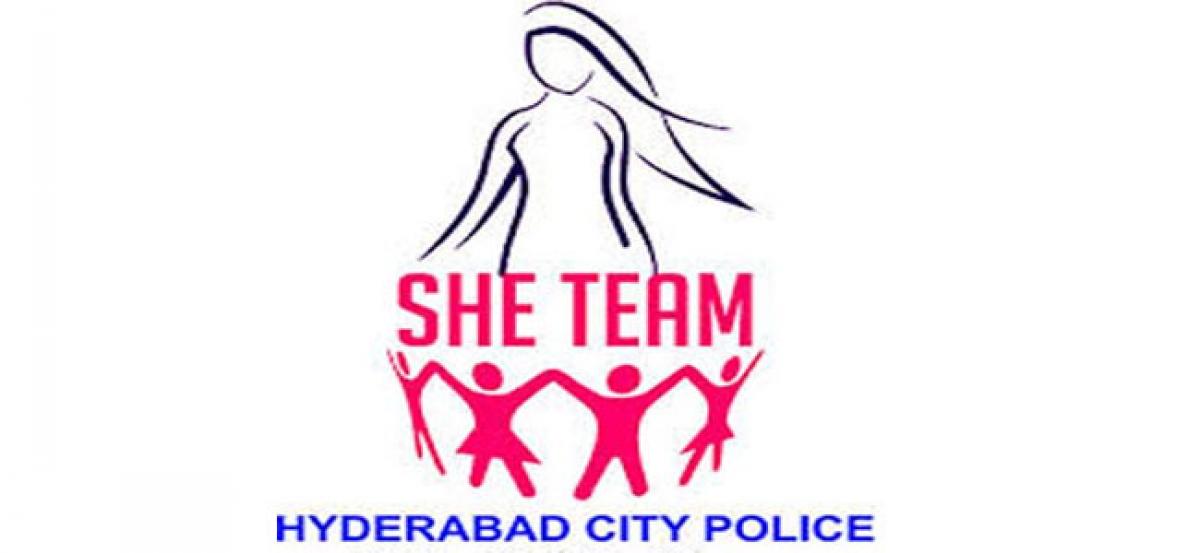 Highlights
The SHE Teams in Hyderabad have received over 65 complaints in a matter of 15 days and 45 of them have been registered
The SHE Teams in Hyderabad have received over 65 complaints in a matter of 15 days and 45 of them have been registered.
15 of the complaints are criminal cases which are going to be investigated. One among them, states that a woman alleged that a cab driver wrote her number on the walls of a public toilet due to a grudge he bore at her. Due to this, the woman started receiving abusive calls and messages. She even stated that the cab driver demanded Rs 800 for a ride when the app showed the amount to be paid as Rs 200. A complaint was lodged against the cab driver through WhatsApp.
In another complaint, a man stated that his minor daughter was being harassed by a man, who would call and sent her indecent messages. While the father warned the man against the harassment, he was instead beaten up after which a complaint was filed and the police arrested the accused.