Hero Krishnudu joins YSRCP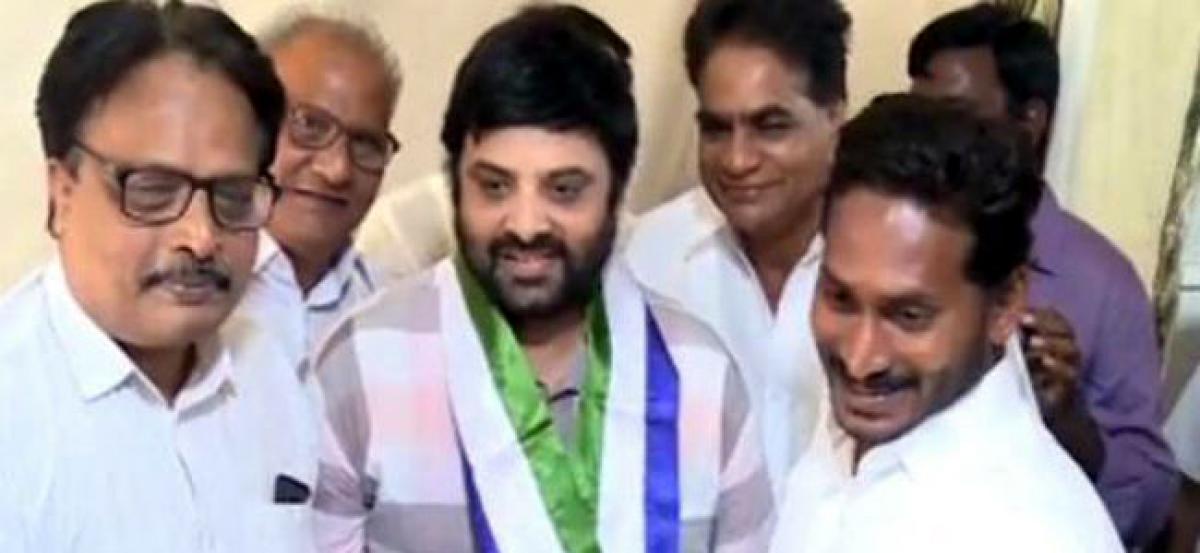 Highlights
Popular comedian Krishnudu has formally joined the YSRCP on Monday Accompanied by some people, Krishnudu met YS Jagan near Kathipudi on Monday and joined the party YS Jagan welcomed him into the party by wrapping a shawl around his shoulders
Popular comedian Krishnudu has formally joined the YSRCP on Monday. Accompanied by some people, Krishnudu met YS Jagan near Kathipudi on Monday and joined the party. YS Jagan welcomed him into the party by wrapping a shawl around his shoulders.
Speaking on the occasion, he said that he was impressed by the way Jagan was trying to understand the problems of the people of the state through his Praja Sankalpa Yatra.
He said he would strive to strengthen the party. Party leaders Penmetsa Suresh Raju, Sarraju and Suryanarayana Raju were present.