Congress leader Hanumantha Rao flays KCR over Rahul Gandhi's tour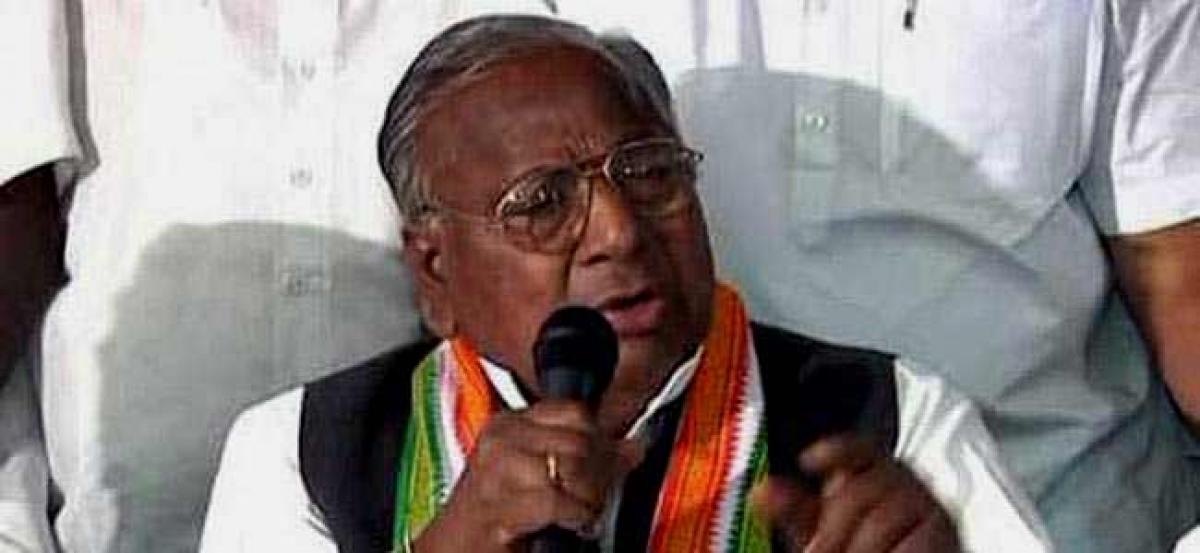 Highlights
Congress senior leader V Hanumantha Rao reacted strongly against Chief Minister K Chandrasekhar Rao in the press meet held on Saturday in regard to the All India Congress Committee president Rahul Gandhis tour to Telangana
Congress senior leader V Hanumantha Rao reacted strongly against Chief Minister K Chandrasekhar Rao in the press meet held on Saturday in regard to the All India Congress Committee president Rahul Gandhi's tour to Telangana.
Terming KCR as a dictator for not permitting Rahul Gandhi to visit Osmania University, he said that they have forgotten Sonia Gandhi's contribution in the formation of Telangana.
The Congress leader refuted KCR over asking centre for Bison Polo grounds to construct Secretariat, stating that the move would spoil lives of many sports people and warned the Chief Minister stating he will be the first casualty being a sports person if he constructs new secretariat at Bison Polo Grounds.
Mr Rao also announced to undertake an indefinite hunger strike after Rahul Gandhi's birthday on August 20.