Roja Is Surpanaka Of Andhra Pradesh: KS Jawahar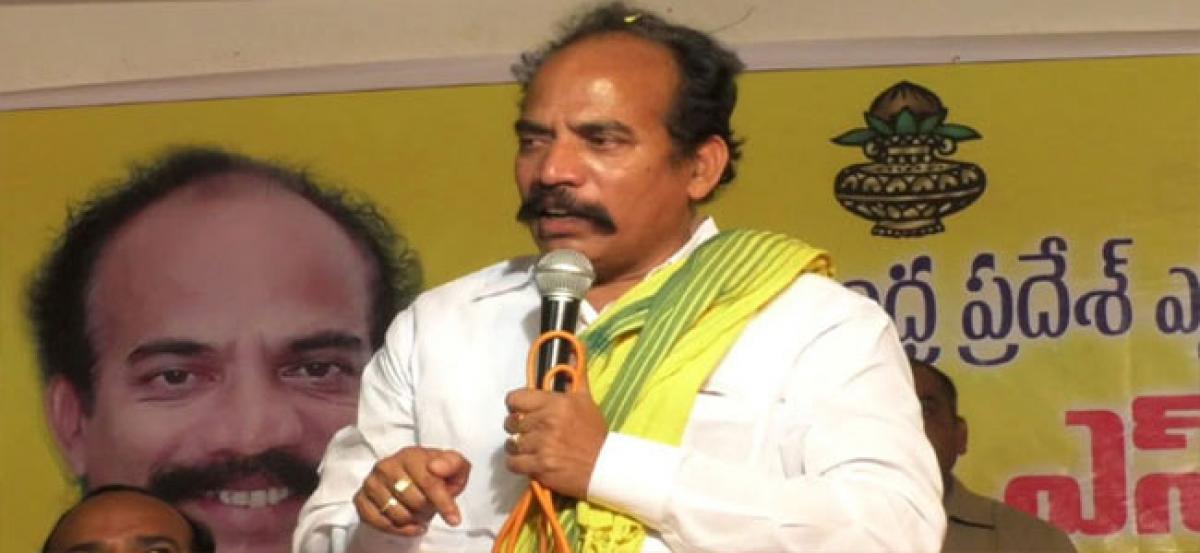 Highlights
Andhra Pradesh Excise and Prohibition Minister KS Jawahar took a broadside at YSR Congress Party senior leader and MLA RK Roja The minister said Roja is playing the role of Surpanaka in the state politics
Andhra Pradesh Excise and Prohibition Minister KS Jawahar took a broadside at YSR Congress Party senior leader and MLA RK Roja. The minister said Roja is playing the role of 'Surpanaka' in the state politics.
The political parties which entertained Roja as political leader lost elections and it was also evident in the case of YSR Congress Party President YS Jagan Mohan Reddy. KS Jawahar demanded Roja to tender unconditional apology to Chief Minister N Chandrababu Naidu for making wild allegations. He said the CM has no role in including YS Jagan's Wife Bharathi's name in the disproportionate assets case.
The minister alleged that Jagan colluded with BJP and the role of Jana Sena leader Pawan Kalyan in Andhra politics is insignificant.