India has lost her 'Atal Ratna': PM Modi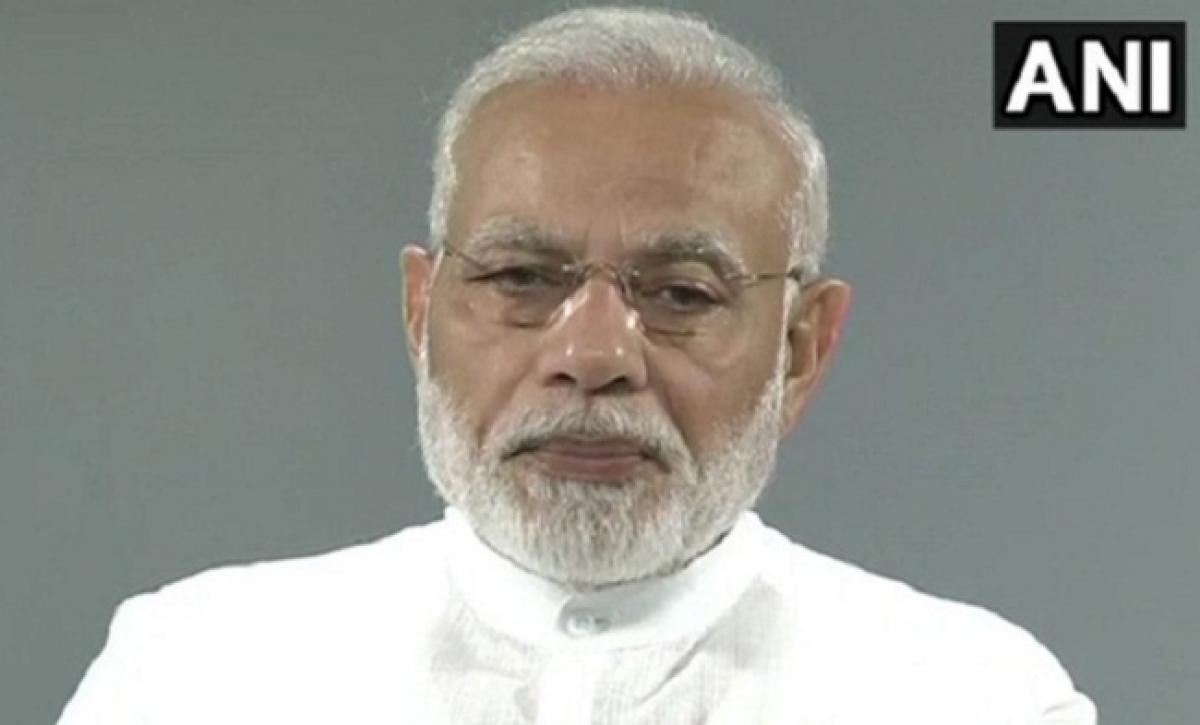 Highlights
Prime Minister Narendra Modi on Thursday expressed grief over the demise of former prime minister Atal Bihari Vajpayee and said that India has lost its Atal Ratna
New Delhi: Prime Minister Narendra Modi on Thursday expressed grief over the demise of former prime minister Atal Bihari Vajpayee and said that 'India has lost its 'Atal Ratna'.
Highlighting Vajpayee's service towards the country, Prime Minister Modi said, "We have lost our inspiration. We have lost an 'Atal Ratna'. The personality of Atal ji and the sadness due to his demise can't be described in words. He was a wonderful orator, a prolific writer and he dutifully served our country."
"I have lost a father figure today. Atal Ji taught me valuable aspects about Sangathan and Shaasan. Through his leadership and struggles, Atal Ji strengthened the Jana Sangh and the BJP. He took these parties to every part of India," Prime Minister Modi added.
Further remembering Vajpayee, the Prime Minister asserted that "the thoughts, ideals and words of Atal Ji will always remain with us and inspire us".
The 93-year-old Bharatiya Janata Party (BJP) veteran breathed his last at 5:05 pm on Thursday, here at All India Institute of Medical Science (AIIMS) following a prolonged illness.
Vajpayee, who led the National Democratic Alliance government from 1998 to 2004, was the first-ever member of the Bharatiya Janata Party to become India's Prime Minister.