Praja Ashirvada Sabha: KCR intensified his speech hitting back at Congress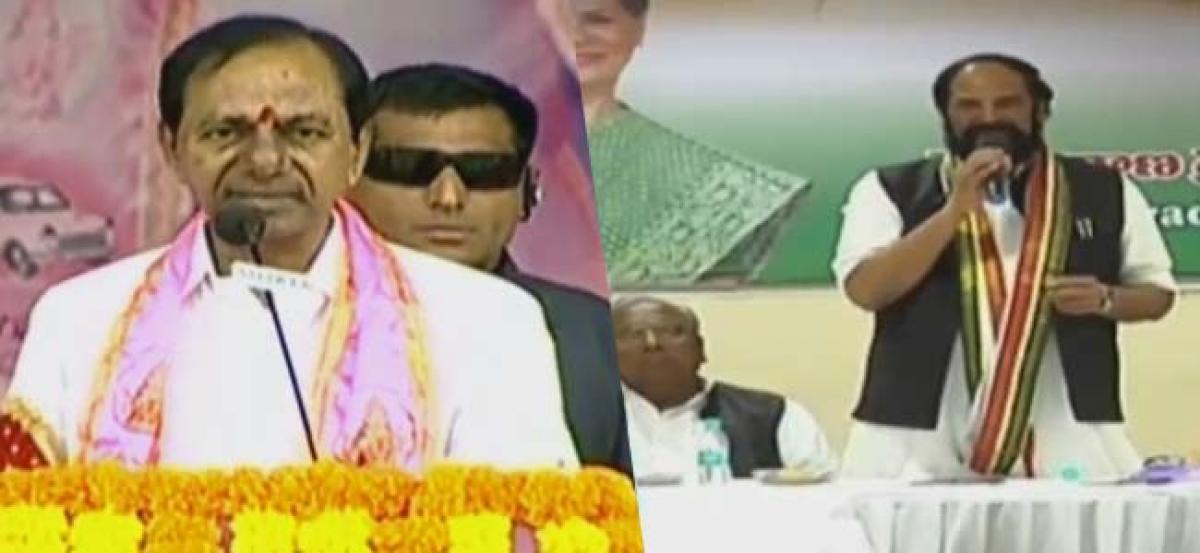 Highlights
Telangana caretaker chief minister K Chandrasekhar Rao kickstarted his political campaign at Husnabad today evening where he hit back at Congress party
Telangana caretaker chief minister K Chandrasekhar Rao kick-started his political campaign at Husnabad today evening where he hit back at Congress party.
He said that the state suffered from poverty during Congress regime adding that the Telangana government has developed the state in all the aspects.
Key points from KCR speech at Praja Ashirvada Sabha
No Congress leader has worked for the development of Telangana.
I had gone on an indefinite fast forcing the centre to declare Telangana as a separate state.
Congress knows only to beg.
Had the Congress government launched any schemes like KCR kits?
We have reorganised the districts in the state, which is an adventurous task.
We have delimited mandals and gram panchayats.
Power has to be in our hands not with the centre.
We again rule the state successfully if it comes into power.
Every girl is getting Rs 1 lakh for her marriage through Kalyan Lakshmi.