TDP MLA threatens land owners, audio goes viral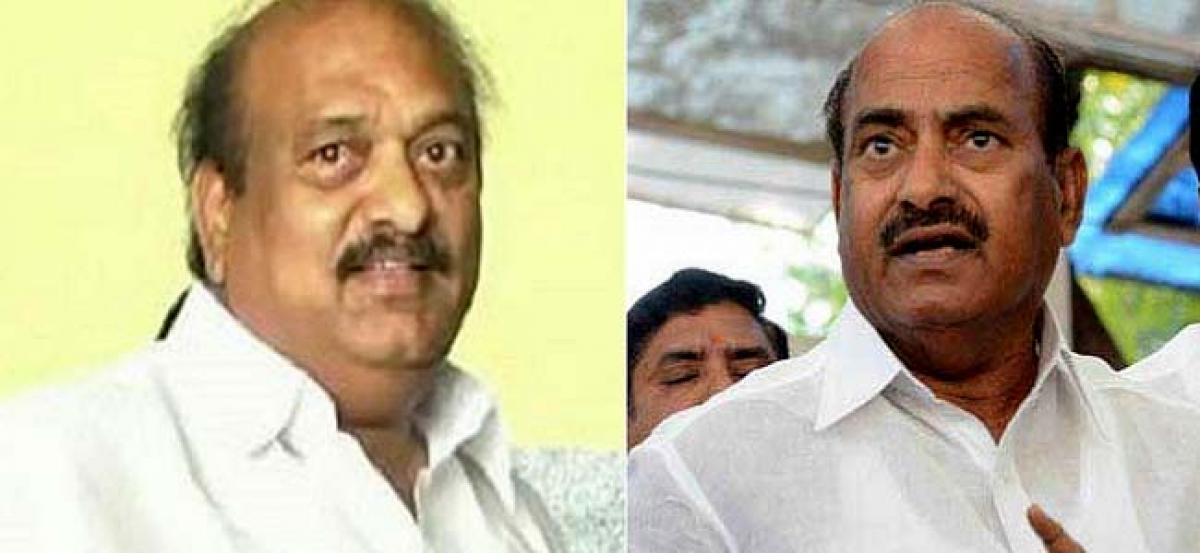 Highlights
Everyone knows how brazen JC brothers are and how they treat Tadpatri as their fiefdom They never bother about the controversies their words and deed create Nor are they worried about the negative publicity
Everyone knows how brazen JC brothers are and how they treat Tadpatri as their fiefdom. They never bother about the controversies their words and deed create. Nor are they worried about the negative publicity.
Recently, an audio tape of a phone conversation where MLA JC Prabhakar Reddy threatening a person has come out. This is now going viral on the social media.
Mallikarjuna Chary, a resident of Anantapur, wanted the JC Travels office be shifted out of his premise. The JC Travels office is being run on the land belonging to Chary. When Chary wanted his premised back, JC Prabhakar Redy asked him to shut up and threatened to get the building razed to the ground. Chary has also approached the district collector and the SP and lodged a complaint with them.
He also presented them the audio tape of the conversation.Till now, no action has been taken on this. An exasperated Chary threatened to end his life if his property is not returned to him.