Ex-MLA Rapaka Varaprasad to join Jana Sena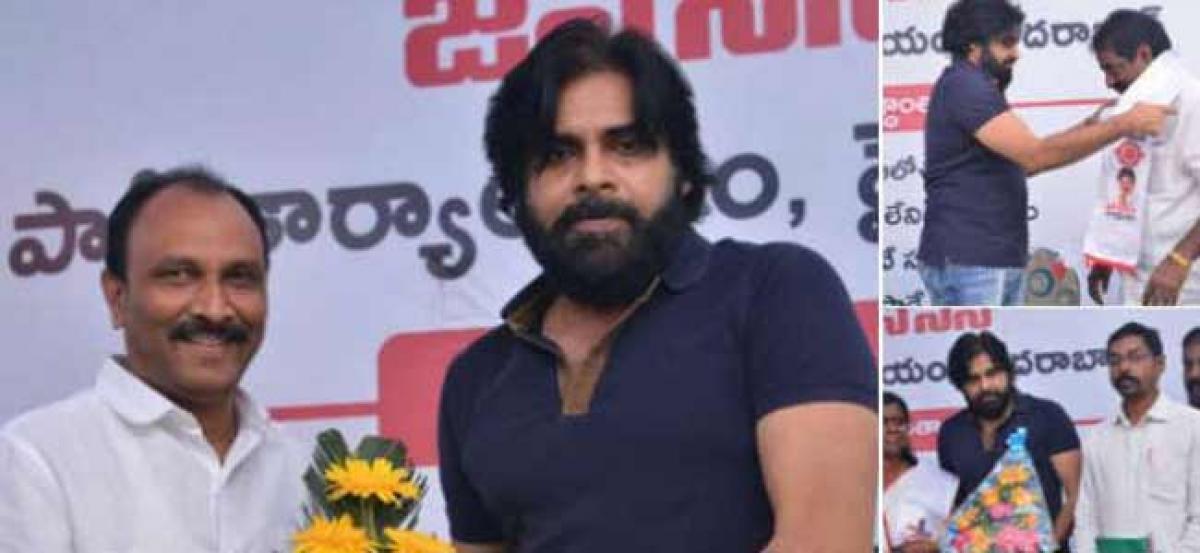 Highlights
Former Razole MLA Rapaka Varaprasada Rao met Jana Sena chief Pawan Kalyan in Hyderabad setting off furious debate about the possibility of his joining the Jana Sena
Razole: Former Razole MLA Rapaka Varaprasada Rao met Jana Sena chief Pawan Kalyan in Hyderabad setting off furious debate about the possibility of his joining the Jana Sena.
Though Rapaka said that the meeting was no more than a courtesy call, the buzz is that he would be the Jana Sena candidate from Razole. Two days ago, a key leader of Jana Sena reportedly directed the party cadre to be in touch with Rapaka.
Taking cue, the party cadre from different villages went to Chintalamori village, where Rapaka resides. Key leader KSN Raju of Malikipuram too was among them. Rapaka sought an appointment with Pawan on Wednesday. It is being said that he would formally join the Jana Sena soon.