Fire Breaks out at Vizag Sri Kanya Theatre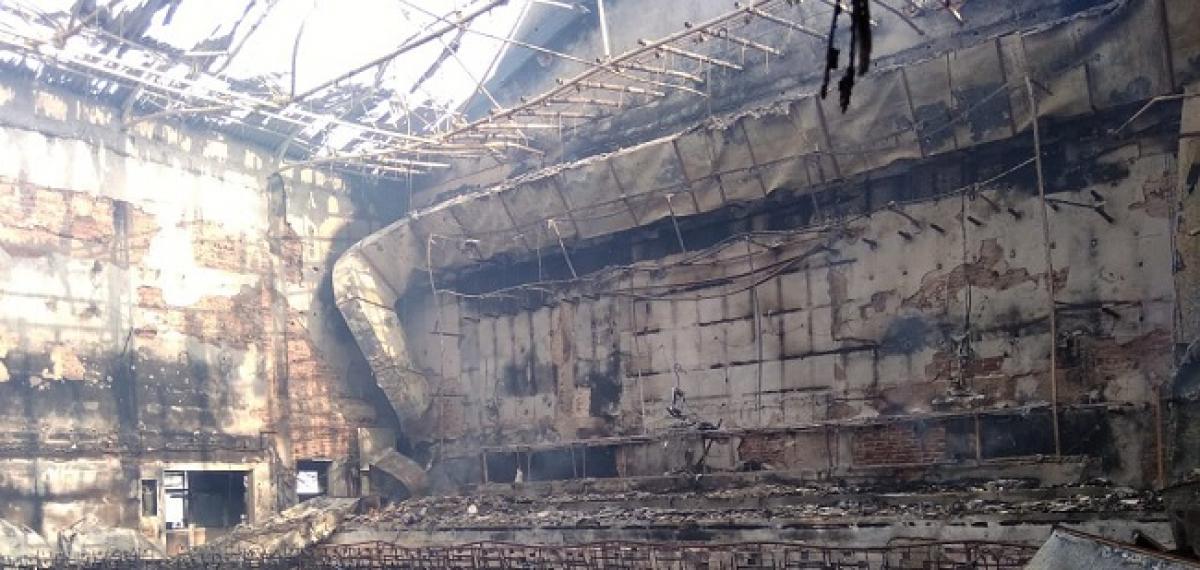 Highlights
Massive blaze breaks out from a Sri Kanya cinema theatre in the early hours of Monday here at Gajuwaka prime junction in Visakhapatnam
Massive blaze breaks out from a Sri Kanya cinema theatre in the early hours of Monday here at Gajuwaka prime junction in Visakhapatnam.
The Building which consists of three screens and a shopping complex in the same building . There is no casualties were recorded as the fire accident took place in the early hours.
The Srikanya theater which consists of 250 seating capacity which was designed with full of foam work was completely burnt including the screen in the fire accident.Still the loss was yet to be estimated.
The locals were worried and tensed situation was loomed around as a cell tower was located on the theater building.The Gantyada fire officials rushed to the spot along with two fire engines and doused the fire after a long struggle for over an hour.