Jayashankar Agriculture Universtiy to hold counselling for various courses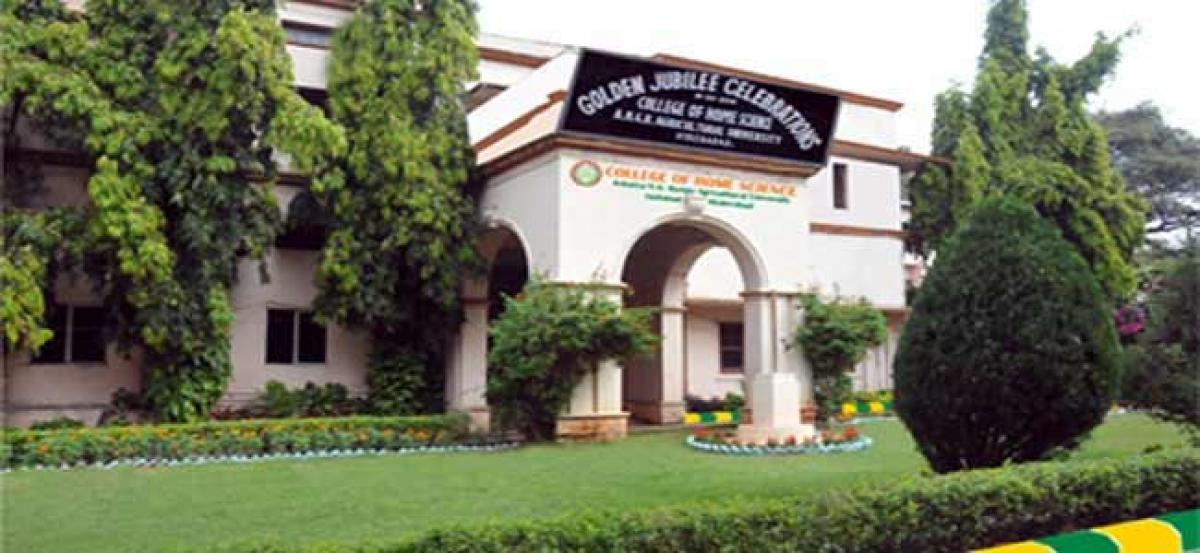 Highlights
Counselling for admission into diploma courses of Prof Jayashankar Telangana State Agricultural University will be conducted on September 24 from 10 am
Counselling for admission into diploma courses of Prof. Jayashankar Telangana State Agricultural University will be conducted on September 24 from 10 am.
On the other hand, counselling for degree Bi.p.c stream of Prof Jayashankar Telangana State Agricultural University, P.V. Narasimha Rao Telangana Veterinary University and Konda Laxman Telangana State Horticultural University will be held on September 25 under Physically Handicapped (PH) quota. For further details, candidates can go through the varsity official website -- pjtsau.ac.in

Apart from counselling, the varsity is also beginning a 21-day pre-primary training course on Human Development and Family Studies from October 21. The training programme will be held at the University College of Science, Saifabad.
For more details, candidates can call on 8019115363/ 9059320689.