Honour Killing victim Kausalya extends support to Amrutha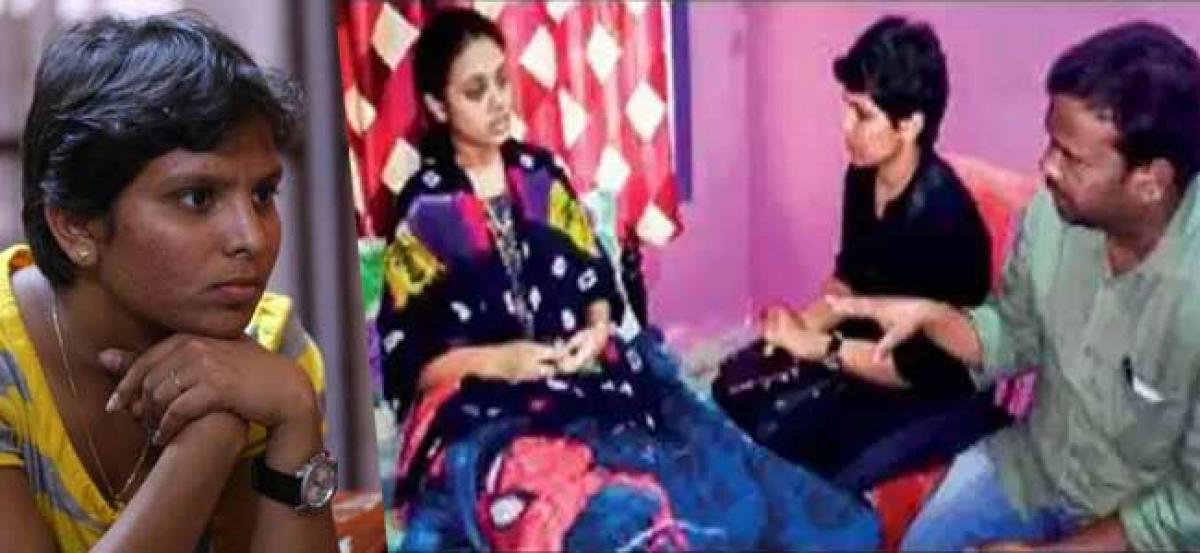 Highlights
Kausalya who is the victim of honour killing met Amrutha on Friday at Pranays house in Mirayalaguda Kausalya has lost her husband, a Dalit man who was killed by the formers father in Tamil Nadu in 2016 She was then 18yearold
Kausalya who is the victim of honour killing met Amrutha on Friday at Pranay's house in Mirayalaguda. Kausalya has lost her husband, a Dalit man who was killed by the former's father in Tamil Nadu in 2016. She was then 18-year-old.
Kausalya fought for justice for the caste killing in which her husband lost his life. Her father who is responsible for the act was sentenced to death along with six others. After recalling her incident, she promised to provide justice to Amrutha whose husband was brutally hacked to death on September 15 by contract killers hired by Amrutha's father Maruthi Rao.
"I did not live with my husband even for a single day and fought for justice in two and half years against the accused," said Kausalya after meeting Amrutha.
She said that there is a need of law against the honour killings in the country adding that it will come into existence only with the public support.
Kausalya also said that the Telangana government should extend aid to Amrutha by sending public prosecutors for arguing in support of Amrutha. She also demanded a CBI inquiry in Pranay's killing and police support for Amrutha.