Huge robbery in Yeshwantpur express, victims complained to Kachiguda railway police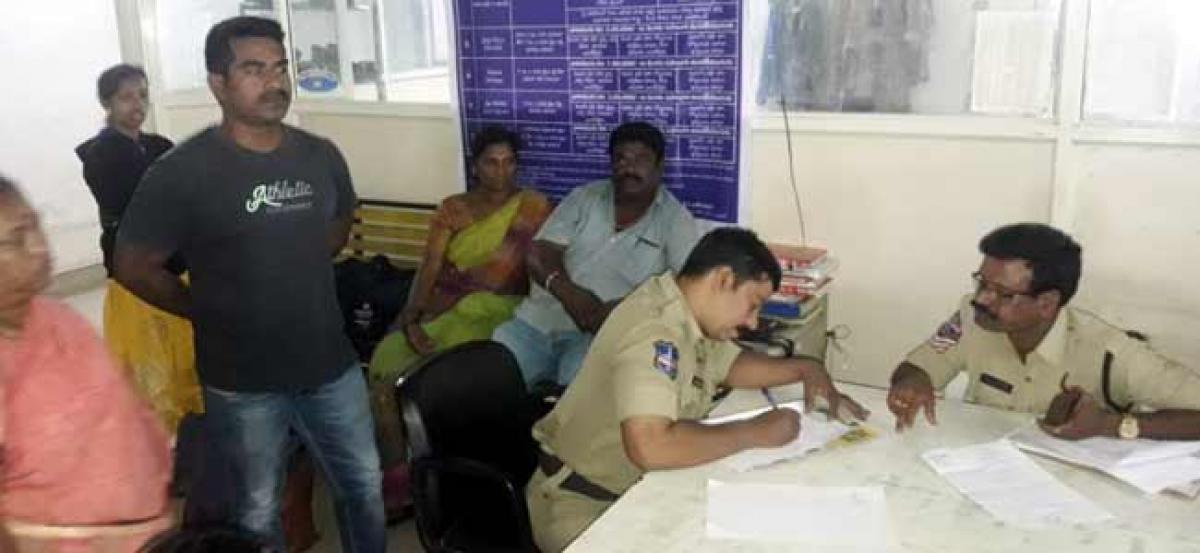 Highlights
Huge robbery occured in Yeshwantpur express in the early morning hours of Saturday The train left from Bangalore to hyderabad, when it entered mahaboob nagar district the train stopped at divitipalli Train driver found no signal so he stopped the train Robbers damaged the signals as their prior plan by pelting stones on the signals
Hyderabad: Huge robbery occured in Yeshwantpur express in the early morning hours of Saturday. The train left from Bangalore to hyderabad, when it entered mahaboob nagar district the train stopped at divitipalli. Train driver found no signal so he stopped the train. Robbers damaged the signals as their prior plan by pelting stones on the signals.
Immediately at about 3 to 4 am five robbers attacked on S 5 and S 8 coaches and targeted the window passengers for half an hour. The passengers were in sleep when the incident occured.By threatening and attacking the 15 passengers they have stolen 24 tulas gold ornaments and 4 cell phones from the passengers.women passengers got severe injuries on the neck. Victim Women and other co passengers retalliated the robbers and foiled in their efforts as they attacked them. Since the robbery took place is at the forest area the thieves escaped easily by doing theft.
Victim passengers complained to the Kachiguda railway police. They said no security was there in the train. There were 7 robberies happened in the same route within 2 months period.Passengers expressed their dissatisfaction over the security arrangements made by the railway police.
By filing a case railway police and law and order police took the investigation.Railway SP Ashok Kumar said that they will nab the thieves very soon.