IT sleuths take Revanth's wife Geetha to banks to disclose valuable assets in lockers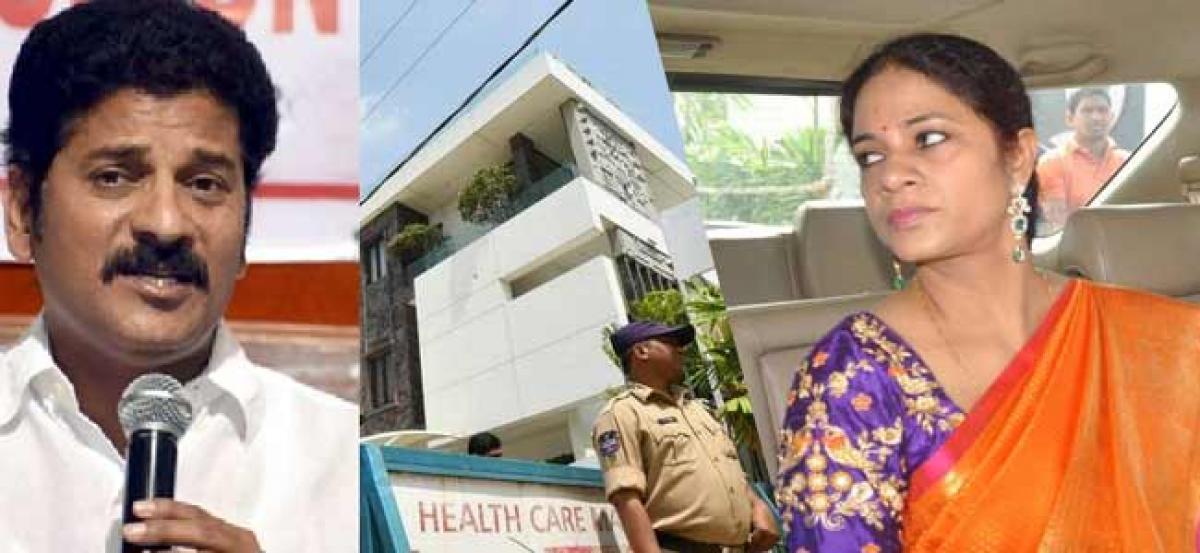 Highlights
As a part of continuous cracking down on the assets of Congress leader Revanth Reddy, the IT sleuths on Friday took Reddys wife Geetha to banks to disclose the valuable assets preserved in the security lockers
Hyderabad: As a part of continuous cracking down on the assets of Congress leader Revanth Reddy, the IT sleuths on Friday took Reddy's wife Geetha to banks to disclose the valuable assets preserved in the security lockers. After a continuous grill of 7 hours, she is being taken to banks for further inquiry.
The IT officials along with the city police and Geetha headed towards the banks to learn about the assets and properties of Revanth's family members.
It is also learned that Geeta will be taken to the banks of which Kondal Reddy's wife was taken during the inquiry.
The annual income of Revanth's wife Geeta is learned to be of Rs 8 lakh for the financial year 2016-17.