'Mahakutami' leaders meet to discuss on seat sharing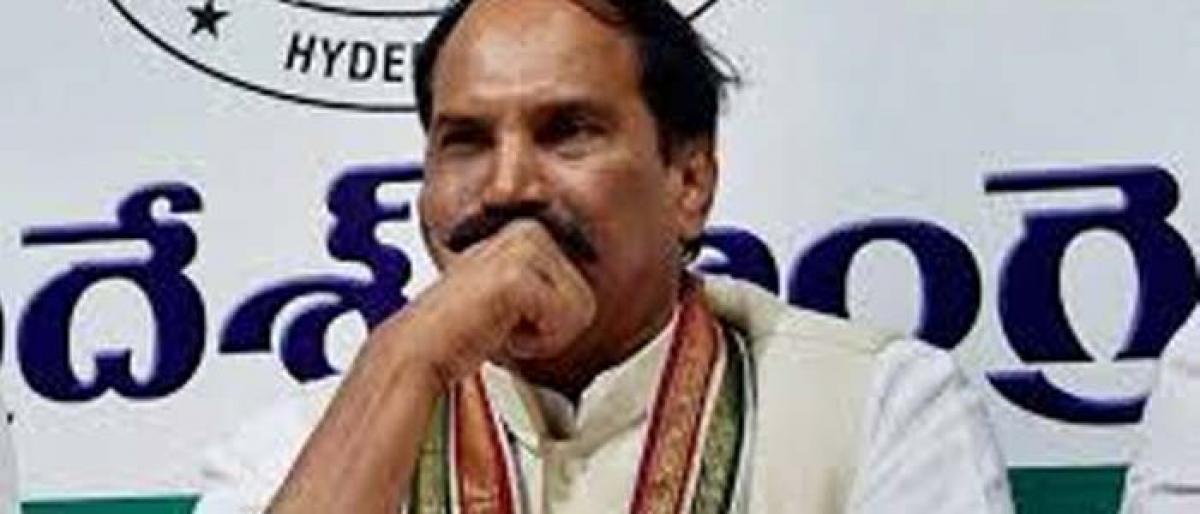 Highlights
Leaders of opposition parties which formed a Mahakutami two weeks ago has called on today at Golconda hotel to finalise the seat sharing and chalk out a plan for a common minimum programme
Leaders of opposition parties which formed a Mahakutami two weeks ago has called on today at Golconda hotel to finalise the seat sharing and chalk out a plan for a common minimum programme.
Congress leader Uttam Kumar, TTDP president L Ramana, TJS chief Kodandaram and other leaders will attend the meeting.
It is also learned that Mahakutami will also discuss the programmes to include in the manifesto for the welfare of the people. As per reports, the promises which made during the Telangana agitation by the government will also be part of the leaders' common agenda.