Spend SC/ST funds or go to jail : CM to Officials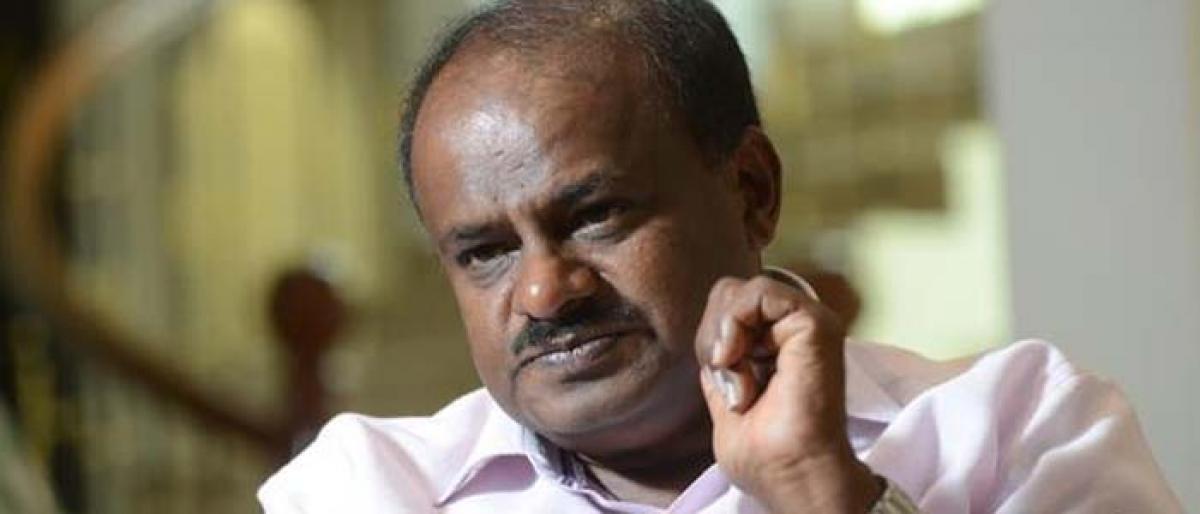 Highlights
Kumaraswamy warned that officials will be jailed if they fail to spend funds set aside for development of SCs and STs according to Scheduled Castes, Sub plan and Tribal sub plan Act 2013
Bengaluru: The Chief Minister HD Kumaraswamy warned that officials will be jailed if they fail to spend funds set aside for development of SC's and ST's according to Scheduled Castes, Sub plan and Tribal sub plan Act 2013.
Kumarasamy said, "This year onwards, we are implementing the punishment clause in the Act, have told officials that they will be in serious trouble if they don't spend the funds". Siddaramaiah government mandates that they spend nearly 25 percent of budgetary allocation on development for SC and ST communities.
2018-2019 government has set aside Rs 29000 crore to spend under the Act. Cm said through 27000 crore was enmarked during the Congress regime. He also added, that few departments have parked the unspent funds in banks and we want to put an end to this to ensure that all funds are used.
Government is functioning in fast pace, Kumaraswamy said of the 460 budgetary announcements made by him and his predecessor for 2018-2019 government orders are already issued. CM said, he have directed all the departments head to submit the proposals on budgetary programmes before october 15. He also claimed that after he took over as Cm, tax collection has seen a 34 percent jump from last year.
Kumaraswamy said 3,198 youths who had petitioned him for jobs during his Janata Darshans across the state in past 3 months will get the appointment letters in the job fair to be held on saturday and Sunday. Government has tied up with private companies in this regard and this job fair will help them with placements.