Telangana: HC stays publication of final voter list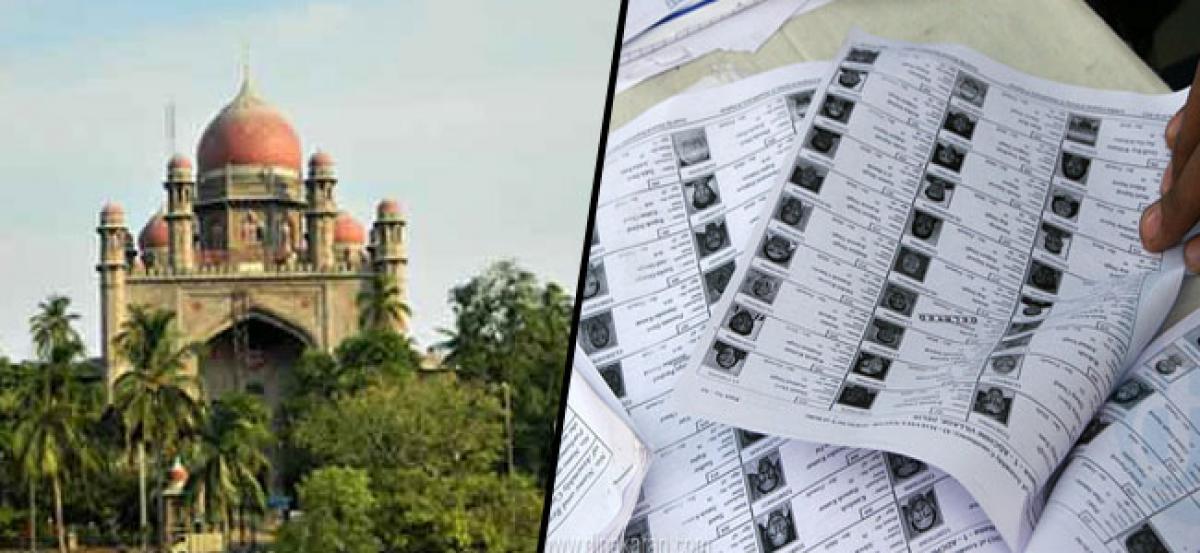 Highlights
The High Court on Friday stayed on the publication of final voter list in the stateAs directed by the Supreme Court, the petitioners filed a plea in the state apex court today pertaining to the irregularities in the electoral rolls
Telangana: The High Court on Friday stayed on the publication of final voter list in the state.
As directed by the Supreme Court, the petitioners filed a plea in the state apex court today pertaining to the irregularities in the electoral rolls.
On hearing the arguments, the HC issued stay over the declaration of the voter list. It also directed EC not to release final voter list by October 8. The HC also told the EC to release the final voter list subjecting to the election notification and the writ petition.
Adjourning the inquiry to Monday, the court also directed the EC to file a counter-petition on October 8.
Of the four petitions filed against the irregularities in the voter list, the court dismisses two.