Two former CPI Maoists leaders were surrendered before Hyderabad Police Commissioner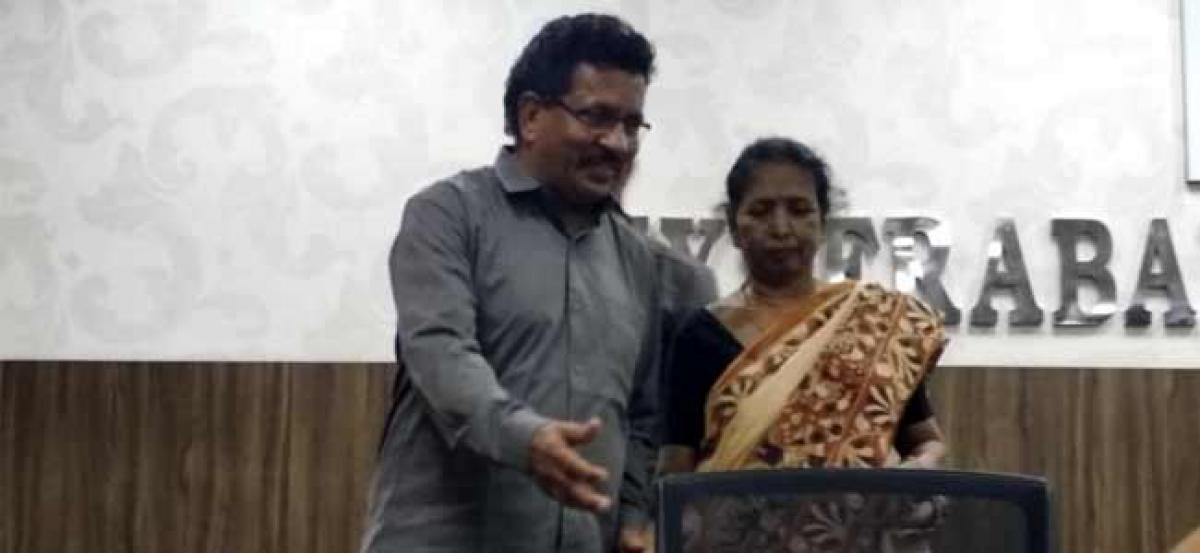 Highlights
Two former CPI Maoists leaders were surrendered before Hyderabad police commissioner Anjani Kumar on TuesdayK Purshottam68and his wife K Vinodhindi63 said due to health problems and the politics in Maoists leaders they were surrendering themselves and joining mainstream life
Hyderabad: Two former CPI Maoists leaders were surrendered before Hyderabad police commissioner Anjani Kumar on Tuesday.K Purshottam(68)and his wife K Vinodhindi(63) said due to health problems and the politics in Maoists leaders they were surrendering themselves and joining mainstream life.
The couple married in 1982. The old students of Osmania University worked in teaching field. They joined Naxalite when they came in contact with Senior Maoists leaders late Mallojula Koteshwar Rao alias Kishanji and K G Satyamurthy.
Police commissioner Anjani Kumar said it is a big success for the police.He said Rs 13 lakh cash reward was there on the arrest of the couple.He gave a call to naxals join the mainstream life.