'Titly' Hits Coastal Andhra, Heavy Rains In Next 48 Hours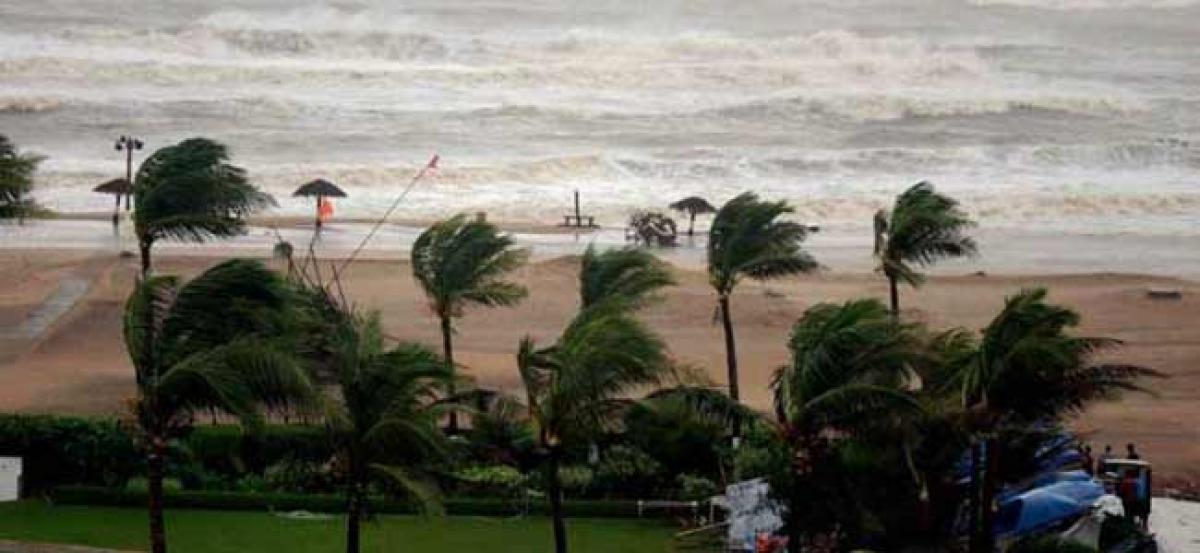 Highlights
A cyclone named it as Titli is expected to hit the coastal parts of northcoastal Andhra Pradesh on Thursday, The India Meteorological Department IMD predicted the cyclone may be a fatal to people and also the properties
Andhra Pradesh: A cyclone named it as Titli is expected to hit the coastal parts of north-coastal Andhra Pradesh on Thursday, The India Meteorological Department (IMD) predicted the cyclone may be a fatal to people and also the properties.
The IMD officials said that the depression over the Bay of Bengal could intensify into a cyclone on Wednesday, and hit the coast on Thursday. The velocity of the winds will also intensify from 55 to 65 km on Wednesday to 80 to 100 know per hour on Thursday.
State Disaster and Revenue officials already plunged into action and issued warning to fishermen community not to venture into the fishing in the Bay of Bengal.