BJP, TDP, YSR congress parties have no clarity on steel plant- PCC vice president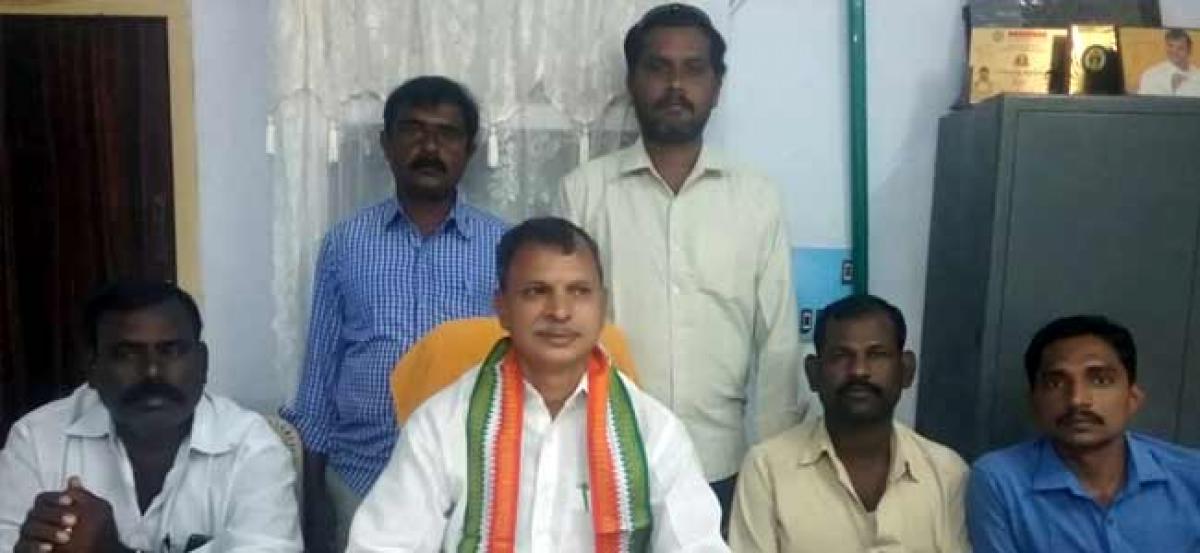 Highlights
Senior congress leader and Pradesh Congress Committee PCC vice president NTulasi Reddy has said that BJP, TDP, YSR Congress parties have no clarity in achieving steel plant instead they are playing political game over the issue for securing public sympathy in ensuing elections
Kadapa: Senior congress leader and Pradesh Congress Committee (PCC) vice president N.Tulasi Reddy has said that BJP, TDP, YSR Congress parties have no clarity in achieving steel plant instead they are playing political game over the issue for securing public sympathy in ensuing elections. He said in case either TDP or BJP laid foundation stone for establishment of steel plant, it should be only confined to stone plaque to draw the attention of people in the elections.
Speaking media persons at Vempalli on Saturday the PCC leader said BJP lead NDA government has to answered the people why it is getting delay in establishing the steel unit as there was all natural resources like land, minerals, water, road and rail connectivity largely availing in Kadapa district.
He said that as per guidelines Steel Authority of India (SAIL) has to start the steel plant within six months period after AP Reorganizing Act came to existence from 2nd June 2014, but it was 52 months over as there was no progress in the issue.
He recalled that if congress party would have voted to power in the 2014 elections, the SAIL has to started the works as 60percent of unit works were completed. Expressing confidence over securing power in the 2019 elections he said establishment of steel plant is only possible with the congress party in the larger interest of Kadapa people. Party secretaries M.Subrahmanyam, Ramakrishna and others were present.