Don't give bail to my father: Amruthavarshini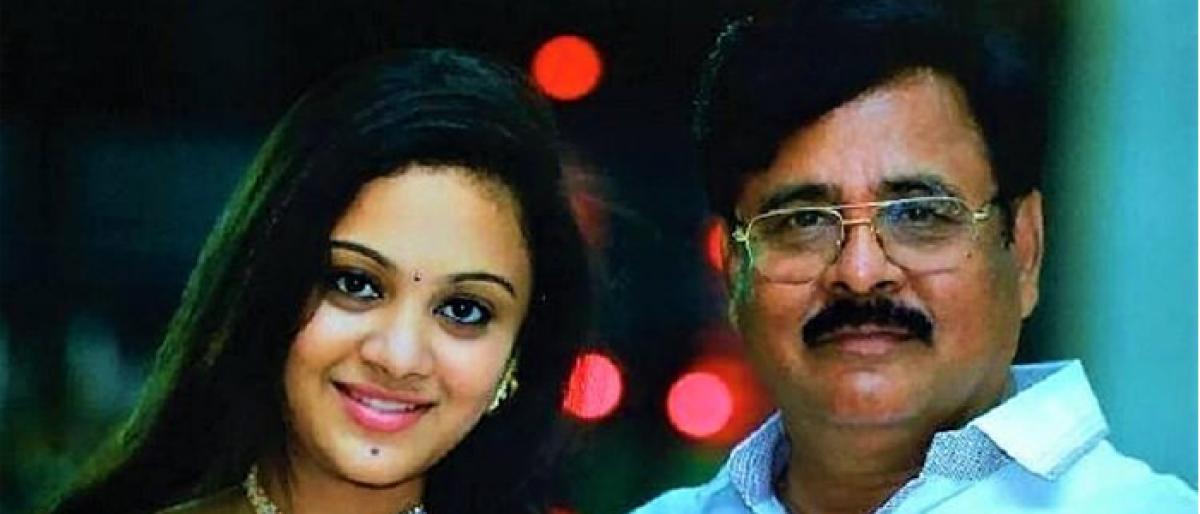 Highlights
Amruthavarshini, wife of Pranay requested the court not to grant bail to her father Tirunaguru Maruti Rao who is main accused in the Pranays murder She told the court that if Rao is given bail, he would shatter all the pieces of evidence and could pose a danger to life
Amruthavarshini, wife of Pranay requested the court not to grant bail to her father Tirunaguru Maruti Rao who is main accused in the Pranay's murder. She told the court that if Rao is given bail, he would shatter all the pieces of evidence and could pose a danger to life.
Amrutha along with Pranay's father Balaswami appeared before SC/ST special court in Nalgonda for the hearing of Pranay murder case.
On the other hand, other accused Asgar Ali, Abdul Bari, Tirunaguru Sravan were also denied bail by the court after hearing the arguments.
Pranay was hacked to death on September 14, in front of his wife Amruthavarshini while they were returning home from a hospital.