KCR in Delhi for eye, dental check up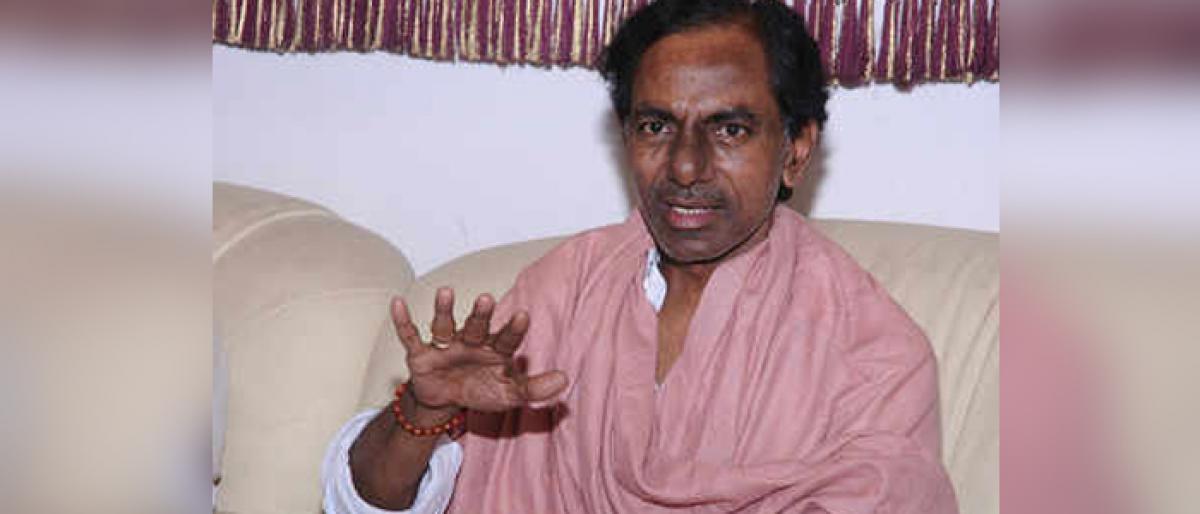 Highlights
Telangana caretaker chief minister K Chandrasekhar Rao on Sunday evening flew down to Delhi for eye and dental checkup
Telangana caretaker chief minister K Chandrasekhar Rao on Sunday evening flew down to Delhi for eye and dental check-up.
KCR's sudden visit to Delhi caught the attention of many in the political circles, but the CM headed to the country capital for a medical check-up. Earlier, the CM had undergone an eye surgery in Delhi and now he has gone to a routine check-up before getting himself busy with the election campaign.
According to sources, KCR might spend a day or two in Delhi and return to Hyderabad soon following which he addresses public meetings.