Hyderabad based hunter kills T1 man-eater tigress in Yavatmahal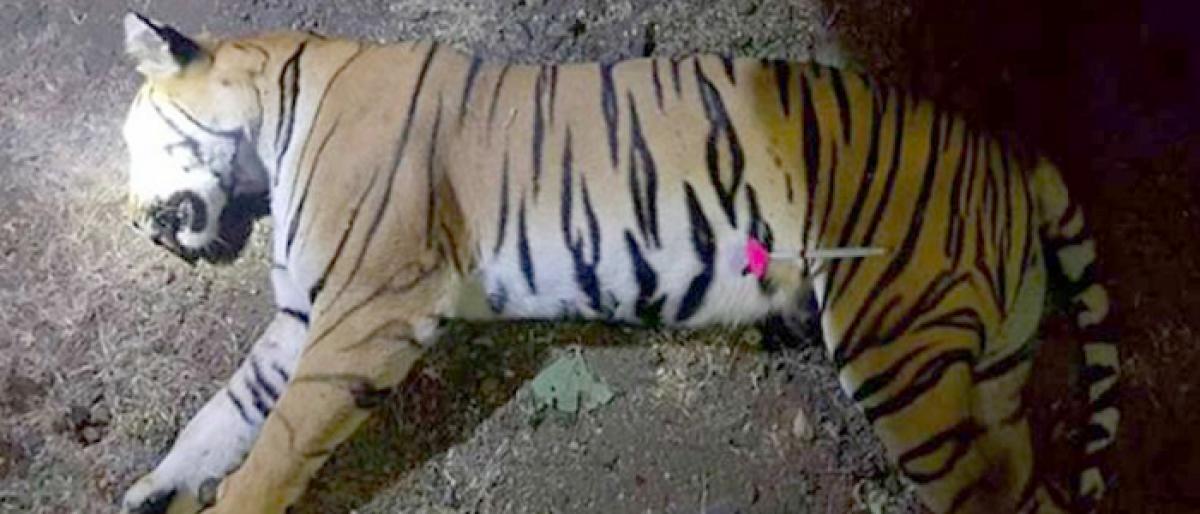 Highlights
A Hyderabad based hunter Nawab Shafat Alis son Asghar Ali Khan shot dead a maneater T1 Tigress in the forest of Pandharkawda in Yavatmahal district late on Friday
A Hyderabad based hunter Nawab Shafat Ali's son Asghar Ali Khan shot dead a man-eater T1 Tigress in the forest of Pandharkawda in Yavatmahal district late on Friday.
Khan (37), who is a management graduate from UK's Leeds University tranquilised the tigress Avni, a mother of two cubs near Boarati village on the Borati-Warud-Ralegaon road in Pandharkawada. However, after killing the tigress, Khan said that people in the village breathed a sigh of relief and are now moving freely.
The tigress was then shifted to Nagpur for post-mortem.
However, many wildlife enthusiasts protested against the killing of tigress while the police said that they have killed it for self-defence.