95-year-old man comes back to life during pre-funeral ceremony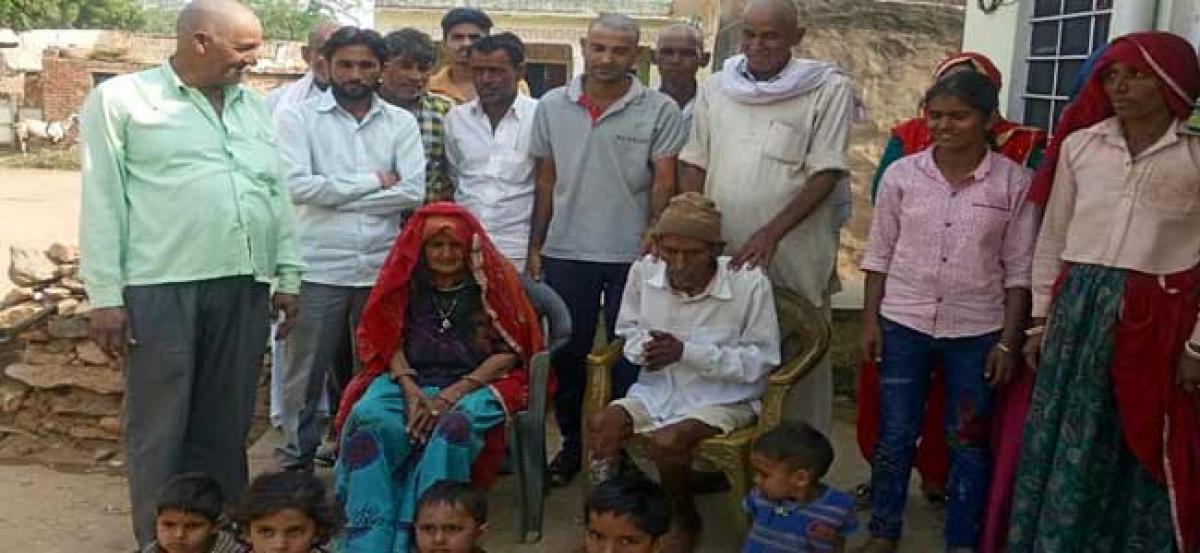 Highlights
Greetings of Diwali from the universe for a Gujjar family of Khetri tehsil in Jhunjhunu district, where a 95yearold man came back to life after being he was said to be declared dead
JAIPUR: Greetings of Diwali from the universe for a Gujjar family of Khetri tehsil in Jhunjhunu district, where a 95-year-old man came back to life after being he was said to be declared dead.
The men of the family even shaved their heads and were completing the pre-funeral ceremonial rituals when the body of Budh Ram Gujjar was taken for a customary bath. Within a few minutes, however, the 'dead' man took everyone by surprise when he gained back his consciousness.
Budh Ram a resident of Bhaktanwalan Ki Dhani, who had fainted on Saturday afternoon. His kin then called for the private doctor who declared him dead. The family informed the relatives about the death and called a priest to perform Budh Ram's last rites. "The priest had started the rituals and a barber had shaved the heads of the men in the family. We were about to bathe the body as a customary practice before the funeral procession," said Balu Ram (65), Budh Ram's elder son.
When the relatives started pouring water on Budh Ram's chest, he began to shiver. A kin who was shocked, then carried him to a bed. "He started breathing and sat on the bed soon after. When questioned by relatives, he said he had suffered chest pain and slept. It is nothing but a miracle," said an overjoyed Balu Ram.
"This is a very happy Diwali for us. Had my father been dead, we wouldn't have celebrated the festival as is the norm in any house where a death has occurred. But this time, the celebrations are going to be grand," said Ranjit (55), Budh Ram's younger son.