'Home Ministry must take decisive call to finish Naxals': Subramanian Swamy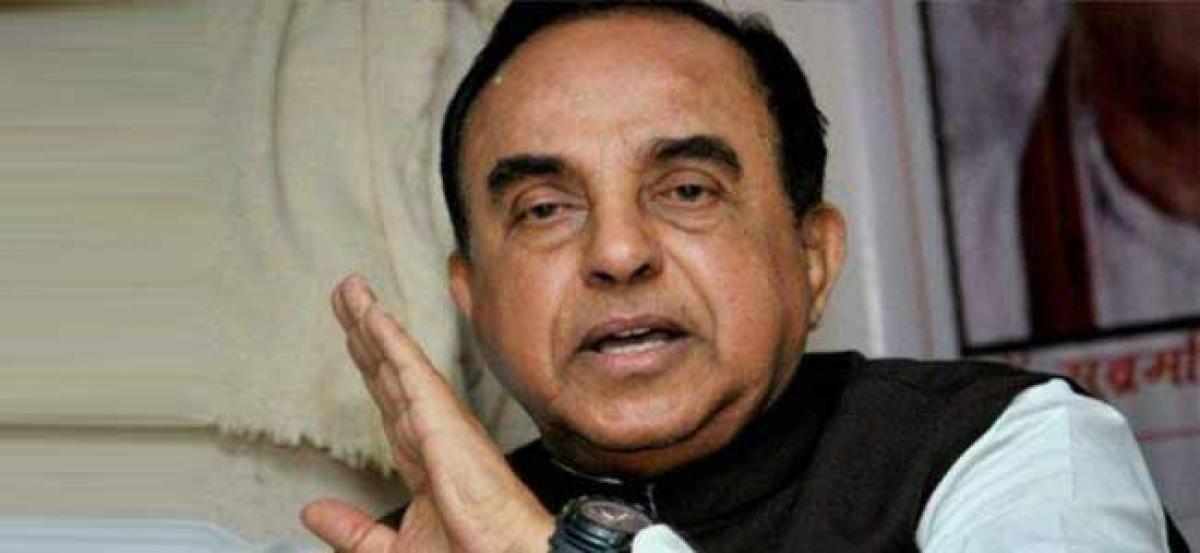 Highlights
Bharatiya Janata Party BJP leader and Rajya Sabha member Subramanian Swamy on Friday said that the Union Home Ministry must step up efforts to curb the Naxal menace in the country
New Delhi: Bharatiya Janata Party (BJP) leader and Rajya Sabha member Subramanian Swamy on Friday said that the Union Home Ministry must "step up efforts to curb the Naxal menace" in the country.
Referring to the recent Chhattisgarh Naxal attack in which several people lost their lives including one security personnel, Swamy told ANI: "Maoists are getting bolder. They need to be eliminated. Now the policemen are also killed in Naxal attack. The situation has become very dangerous. Home Ministry must take a decisive call to finish Naxals. If necessary, they should also take the help of Army in this regard."
On Thursday, a total of five people were killed and two others sustained injuries after Naxals triggered a blast in a bus near Bacheli in Chhattisgarh's Dantewada district. This was the second Naxalite attack in the area in recent days. Last week, a cameraman working for a state-run broadcaster Doordarshan was killed in an attack at Nilawaya village of the region.
These incidents have taken place just ahead of the Assembly elections in the state which are to be held in two phases on November 12 and November 20.